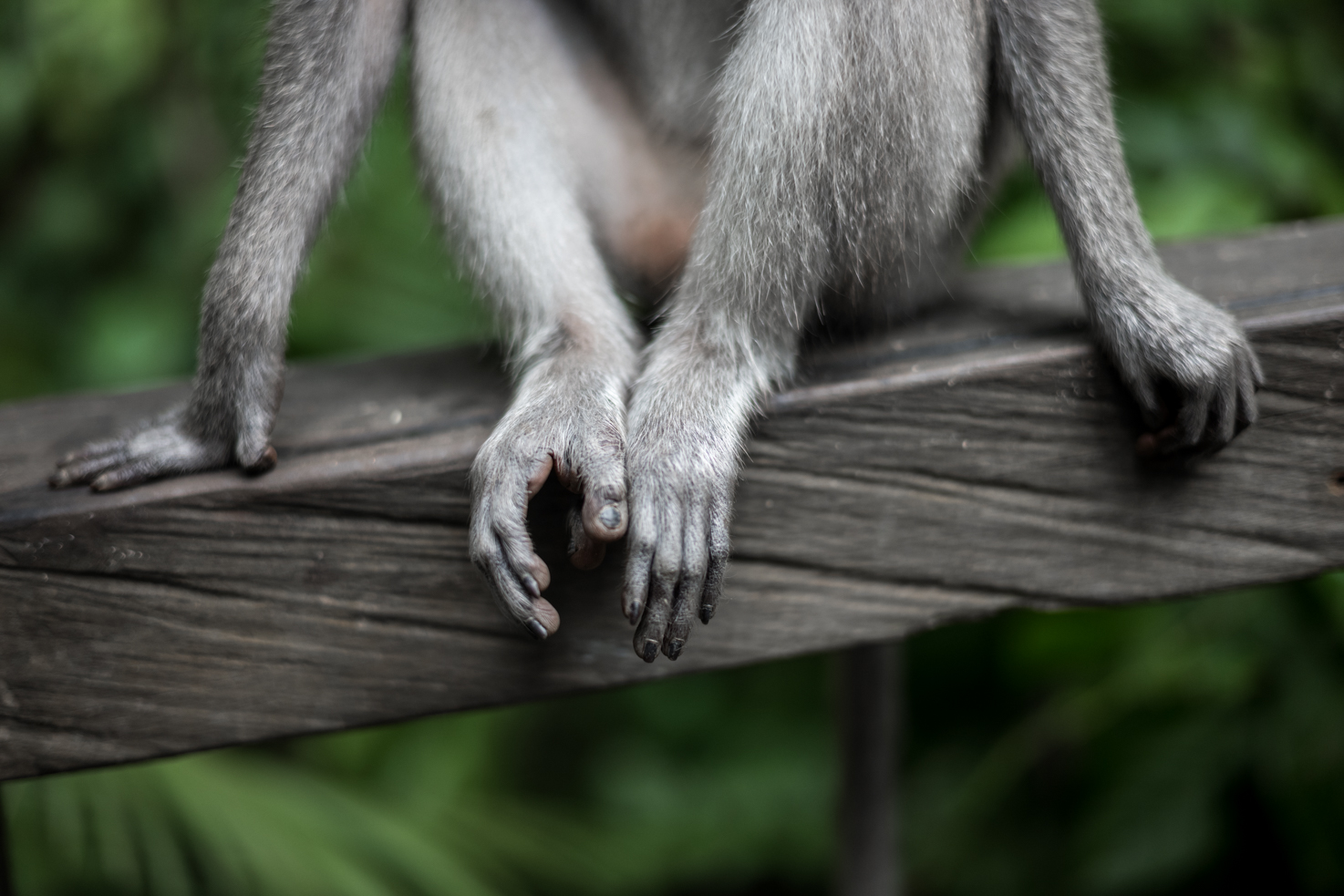 //
Perhaps we're still evolving
ever growing, ever changing.
Be it body or the mind,
we may come from the same kind.
Do you see what I see?
Little monkey, sit with me.
//
Sacred are these monkeys to the Balinese Hindu religion. Located in Ubud, a growing touristy city on the South Central side of the island of Bali, the Monkey Forest represents a sanctuary to the Macaque species.
Over 600 monkeys inhabit the protected land. The monkeys are familiar with visitors who frequent the temple. They are not shy in front of cameras – especially if you are equipped with bananas.
These furry creatures wander in groups of 15-20 monkeys deep, forming clans and fighting over space within the forest. Loud screeches are often heard to mark territory. Some monkeys exhibit battle wounds – cuts on their faces and legs. Other monkeys play it more safe, and follow the tourists, who love handing out bananas as treats in exchange for photos.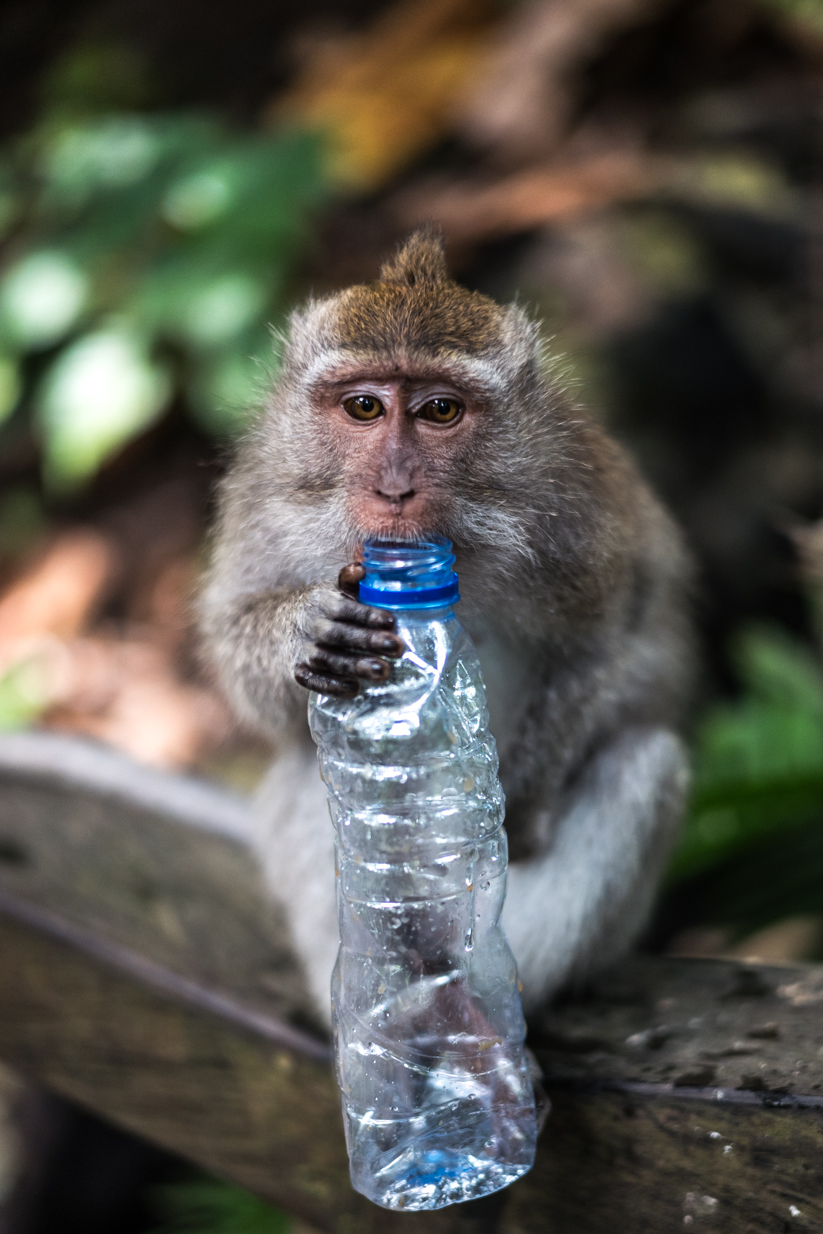 Sadly, trash that is thrown on the ground gets picked up by curious monkeys, who think it may be food.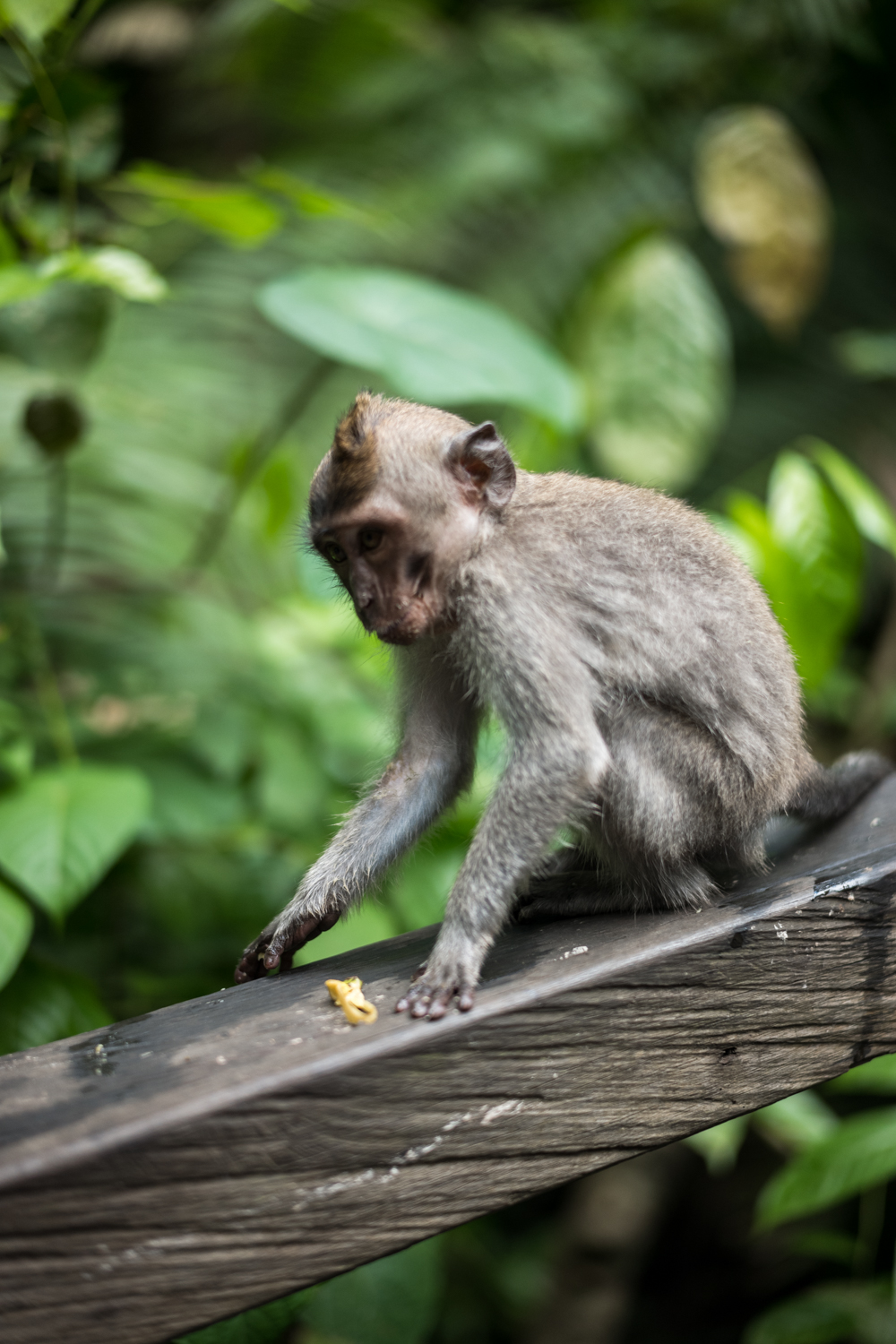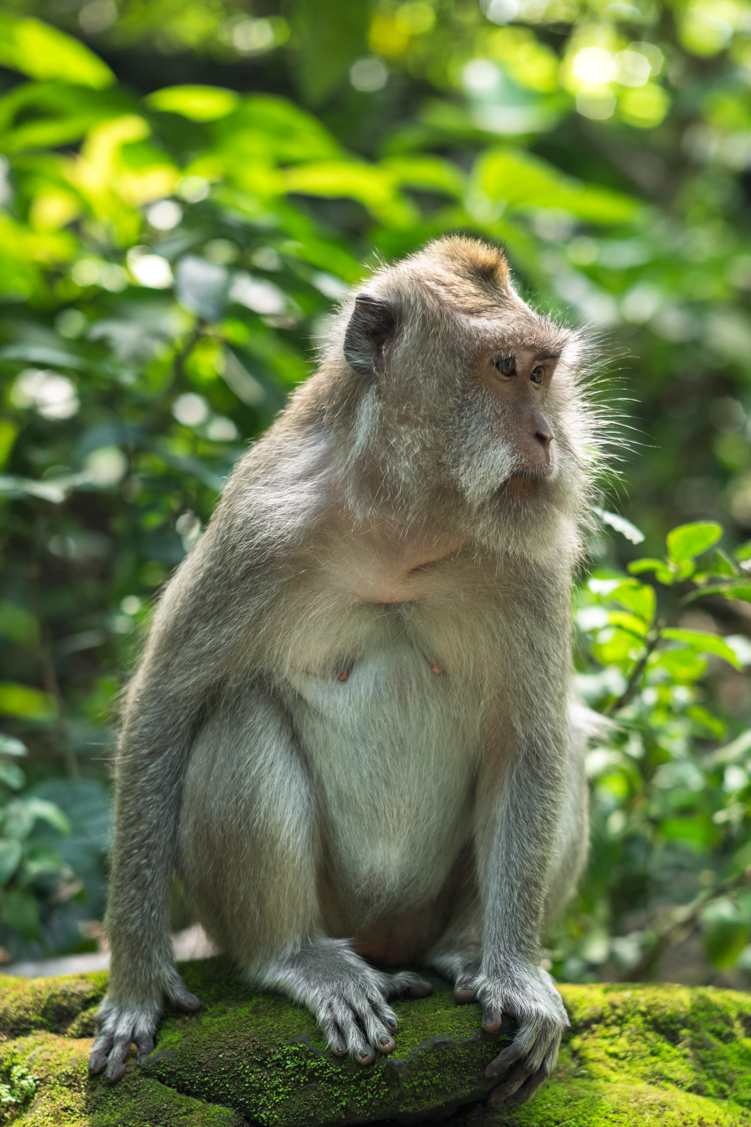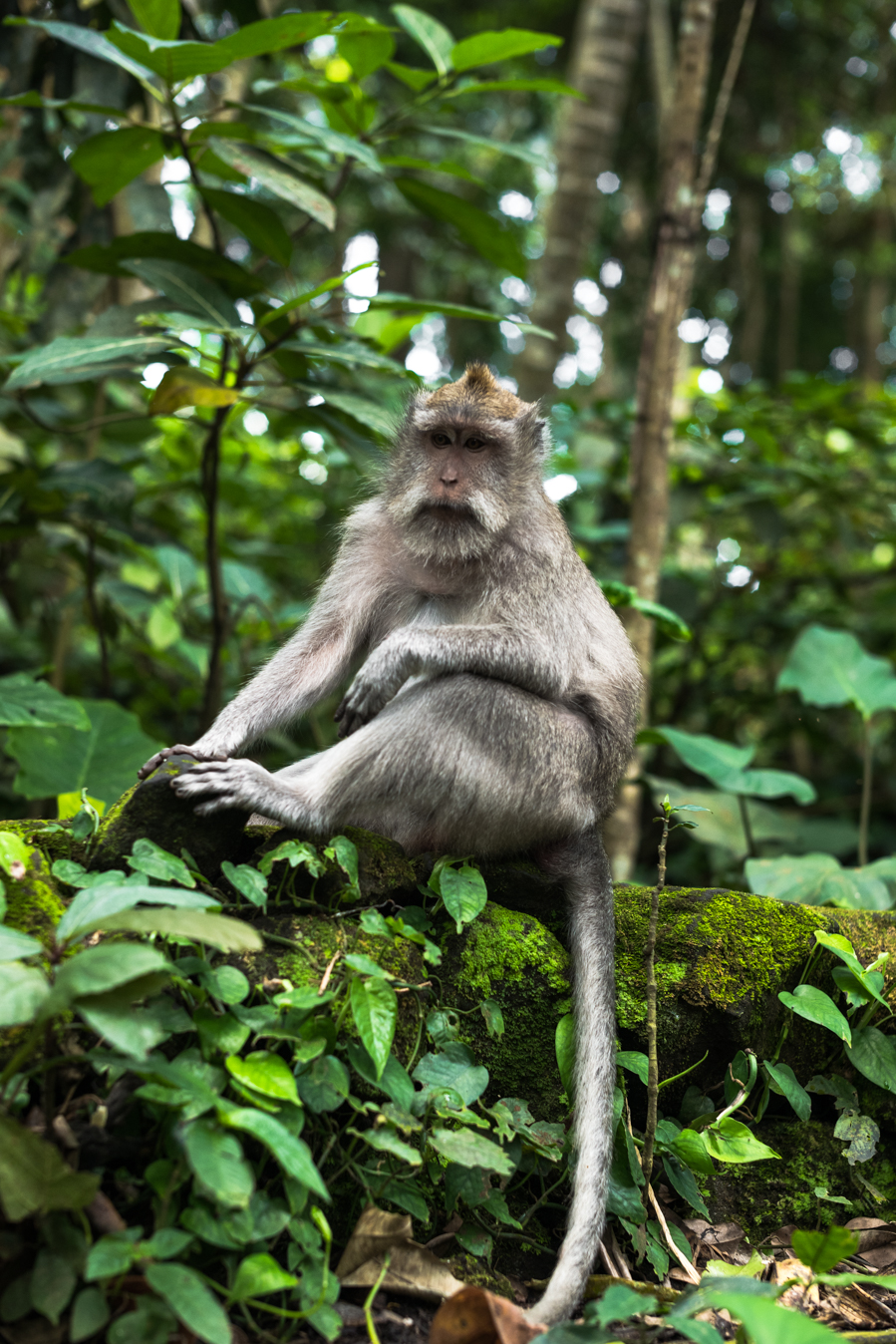 Film was shot handheld with a Leica SL. Score by Harry Gregson-Williams, from Disneynature: Monkey Kingdom.
Monkey portraits also taken with a Leica SL.