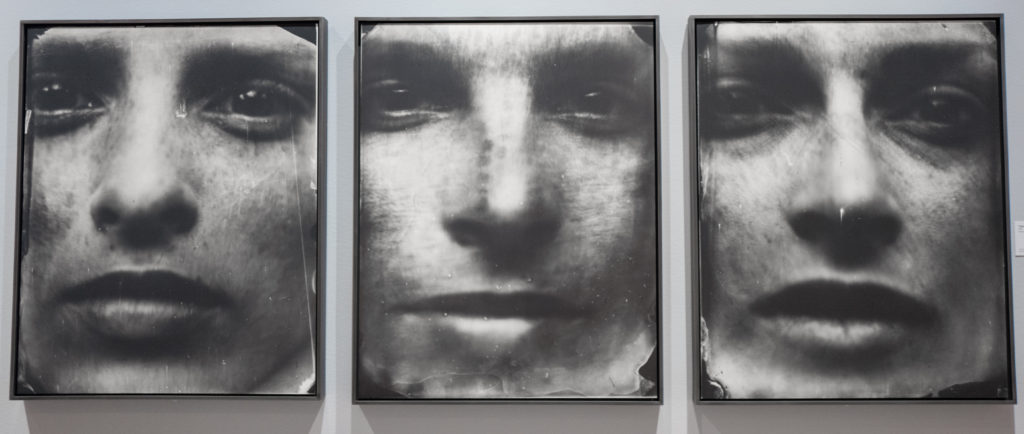 Gallery location :: The Getty Center, from November 16th 2018 – February 10th 2019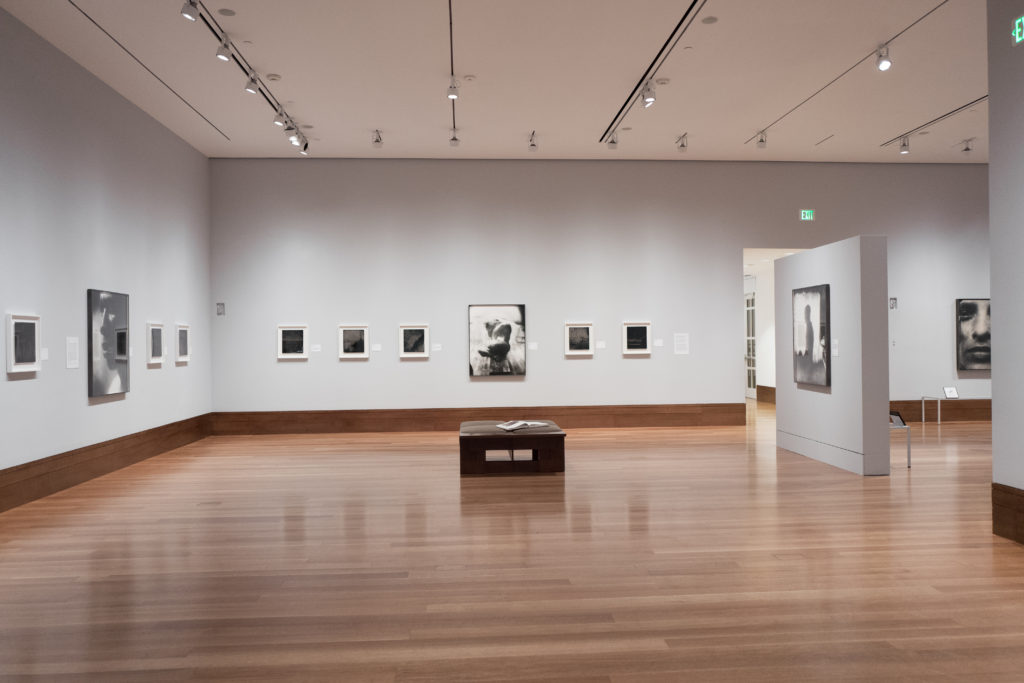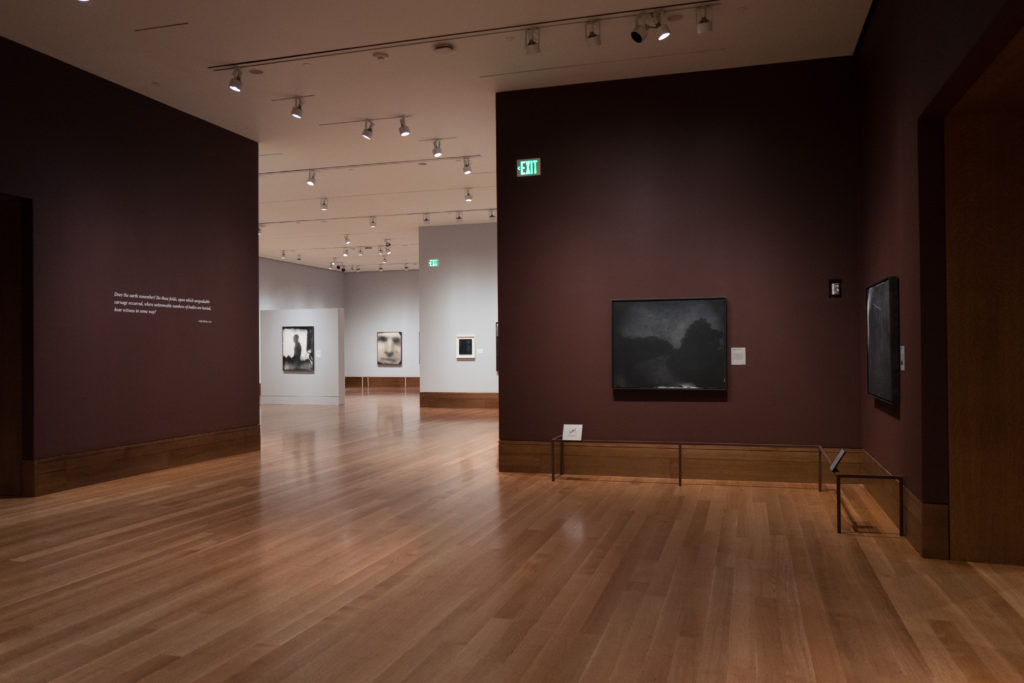 Our sense of home impacts our sense of the world. Sally Mann's exhibition entitled "a Thousand Crossings,' is a deeply moving body of images that were created around her hometown in Lexington, Virginia. Mann explores life in the South, photographing the complexities of constraint and freedom.

As eyes adjust to the surrounding gallery lights, details emerge from the works of art that are dark in color. An appreciation towards her quality of print work grows with the enveloping elements on the photos. Mann is a consummate printer, who painted with light and created a signature style with glowing, glimmering qualities.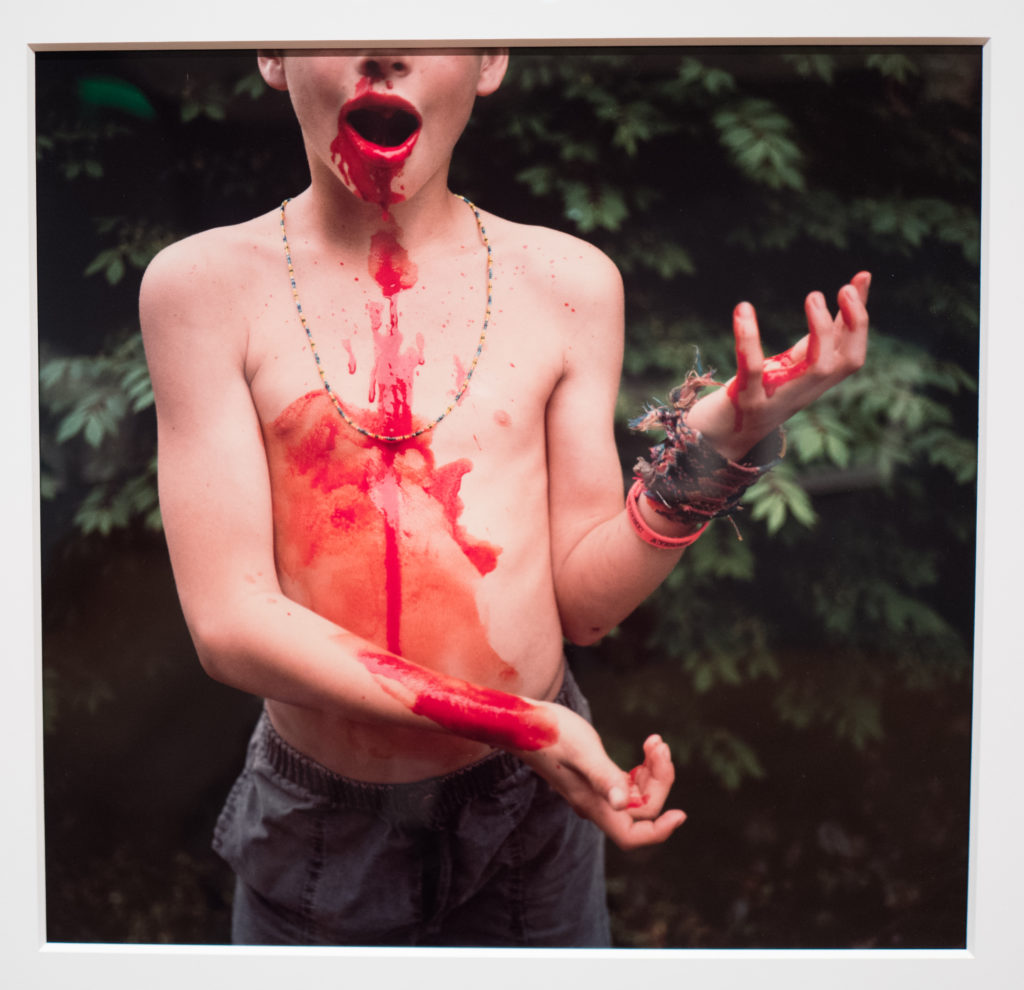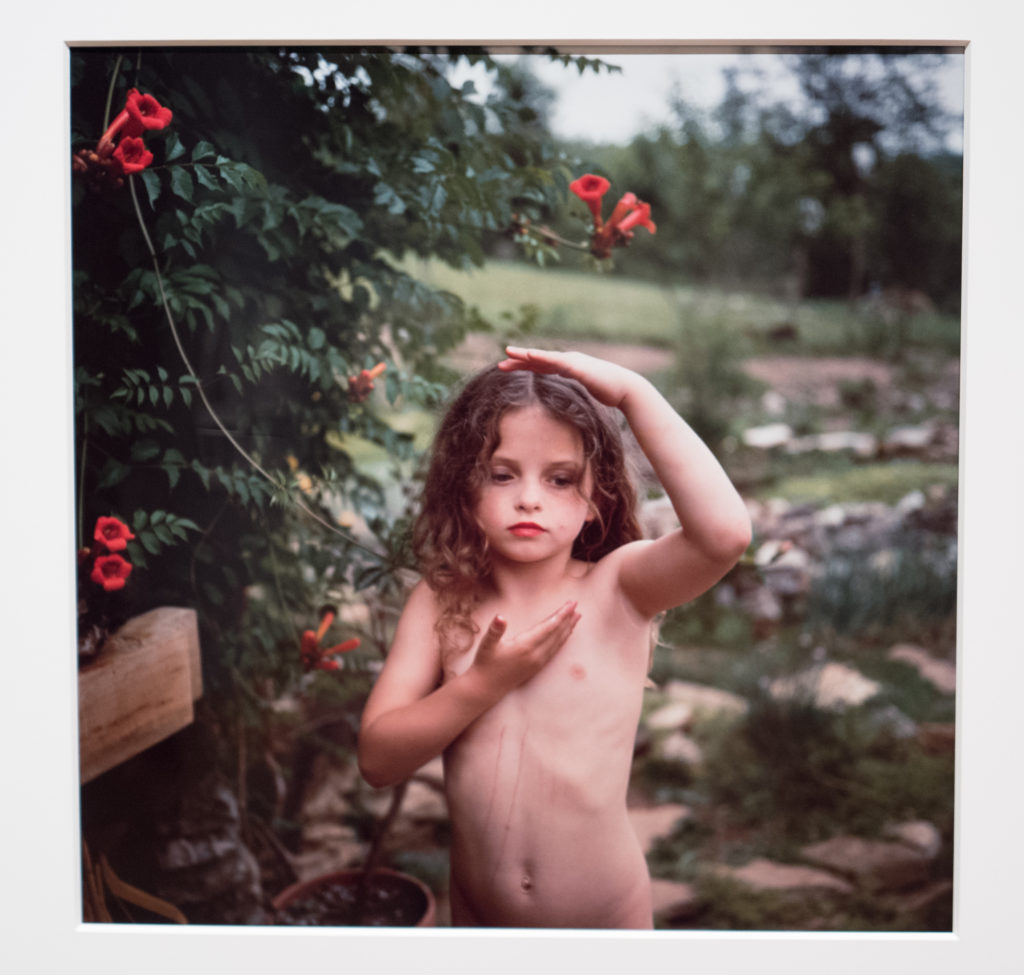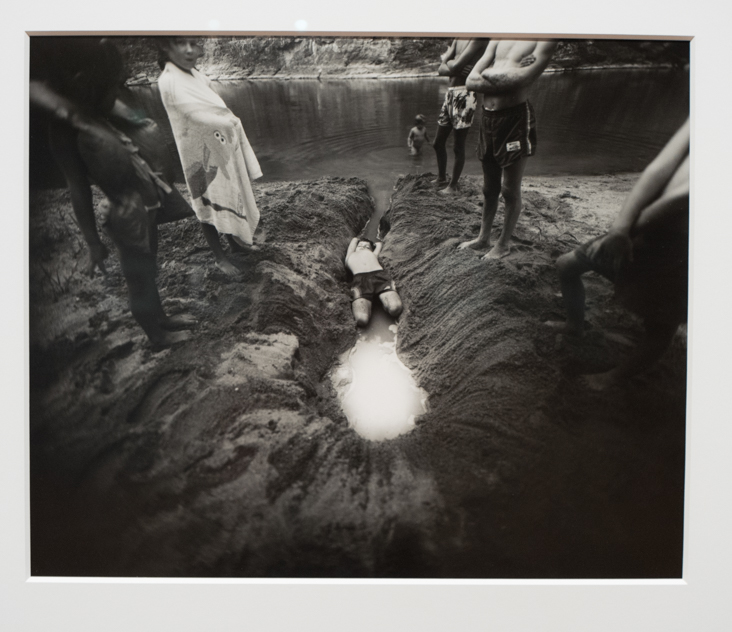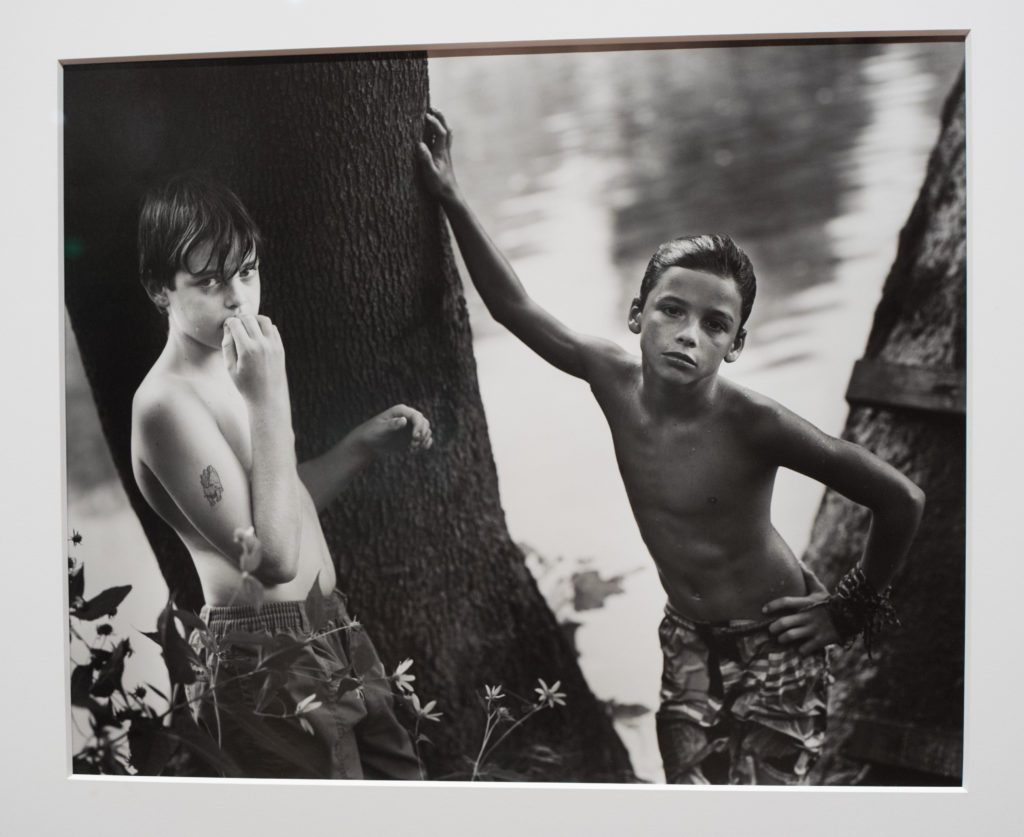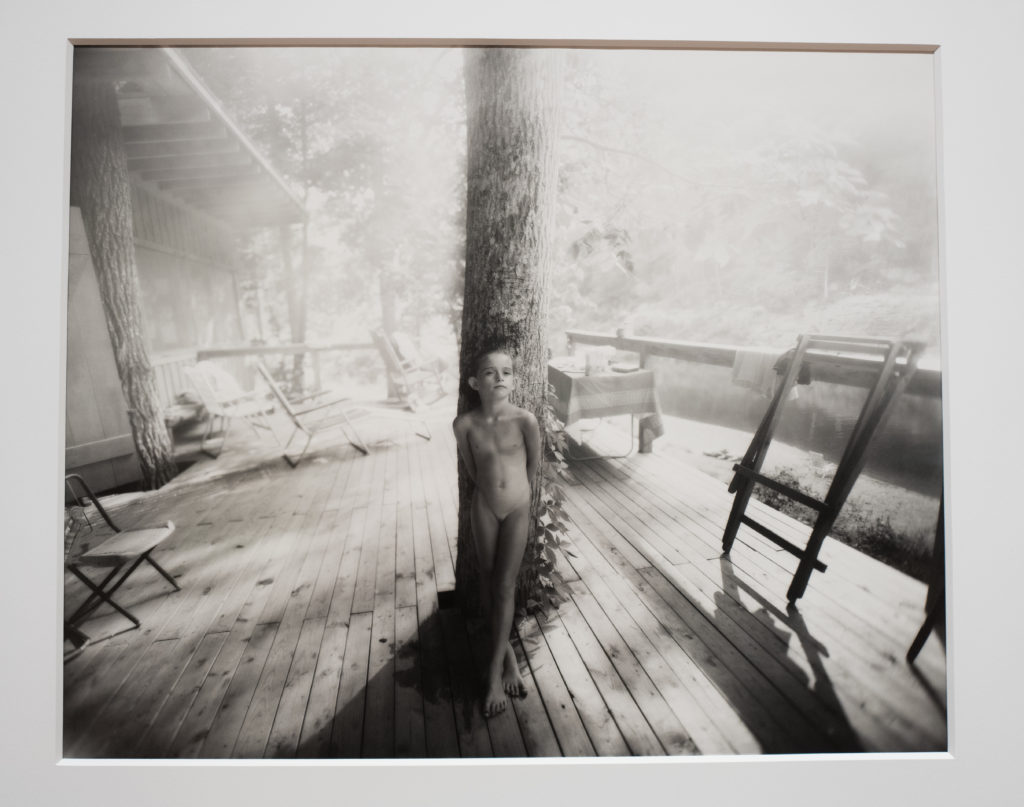 In photographing her children nude, Mann has received much criticism, causing controversy over their privacy and rights. The colored images pull drama, instilling the ideas of the dangers and freedom with being a child. These colored prints were taken with a handheld camera. Her black and white images were created with large-format 8×10 plates.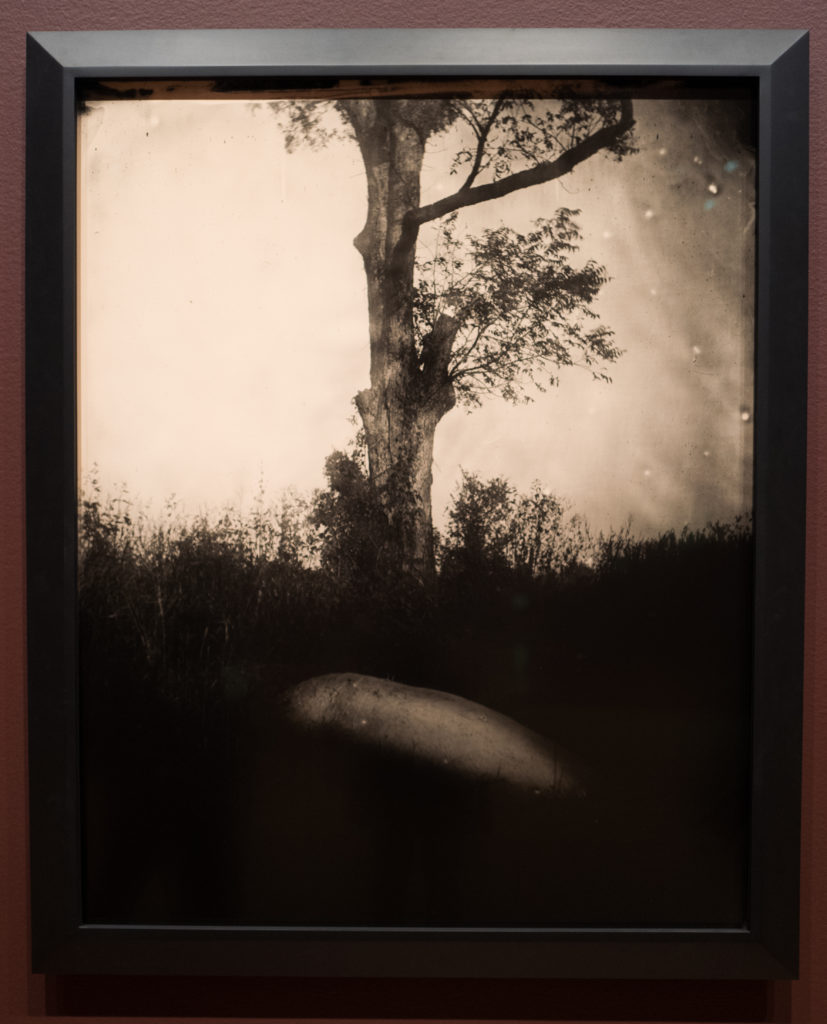 As Mann's children grew up and became less interested in hanging out with their mother, she became drawn to her surrounding landscape. Suddenly, she started seeing the beauty of the gothic-like South. Thinking about the dark history that surrounds the area, Mann began creating images that bore the mark of a troubled history. She tracked down some of the areas that were particularly problematic, for example, attempting to find the tree were Emmett Till was hung. She searched for the memorial and the spot where Till was thrown from the bridge, and dragged through the streets. The images that Mann created are not a visual record, but a visceral record of space. A way to remember the past, in order to move forward.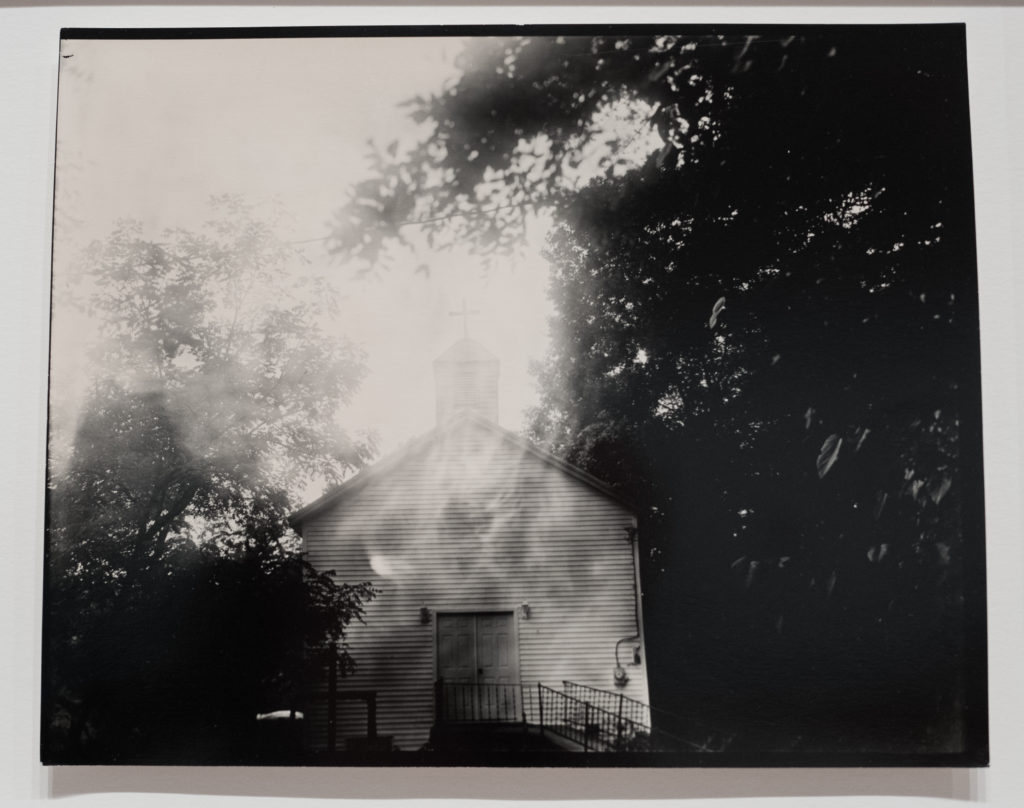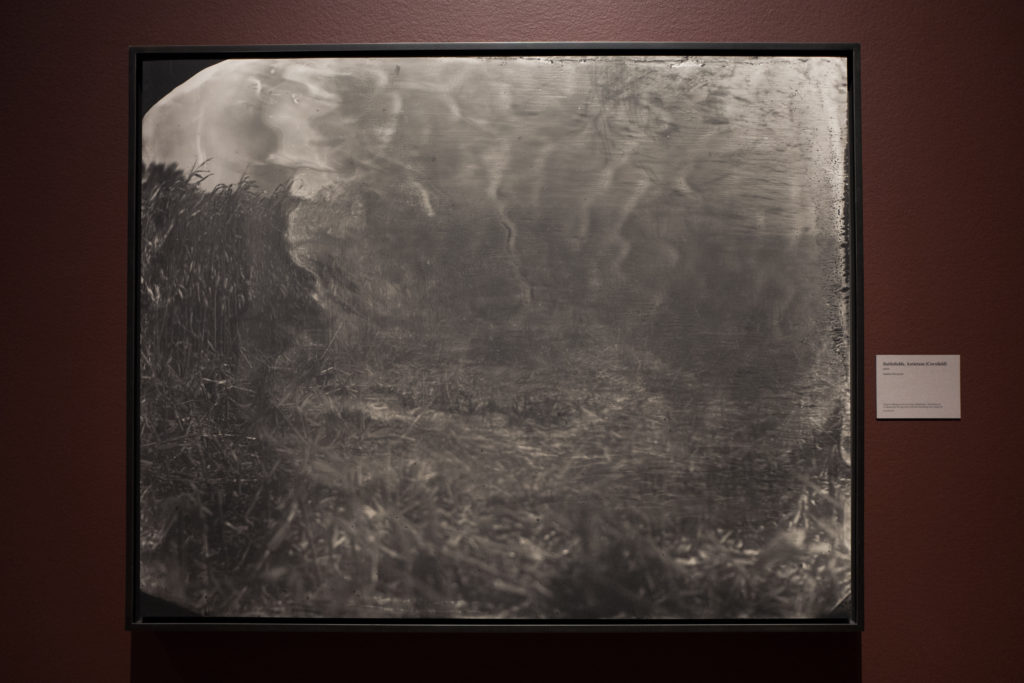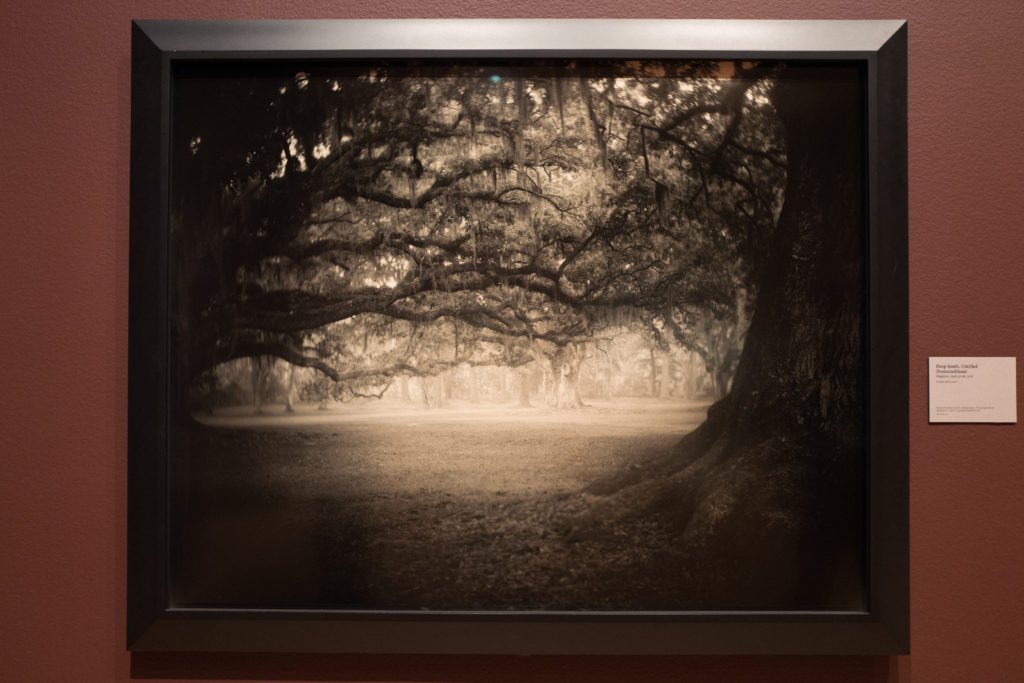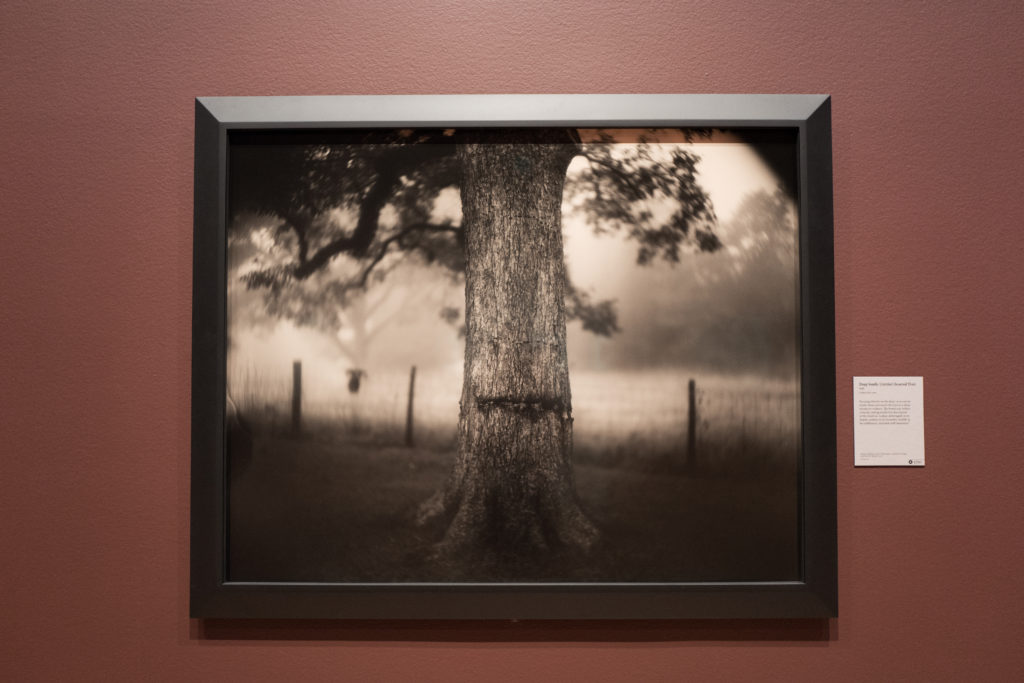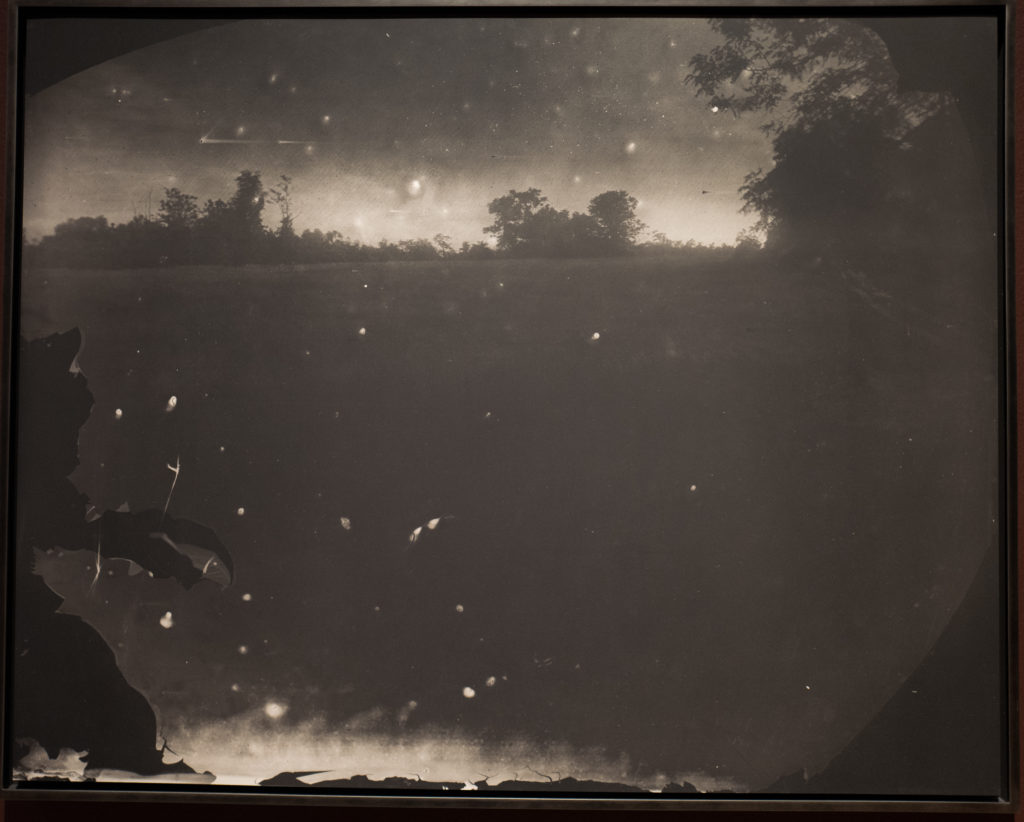 Her process was labor intensive – using glass plate negatives. Heavily burdened with camera gear, Sally gives literal meaning to the phrase, "carrying baggage."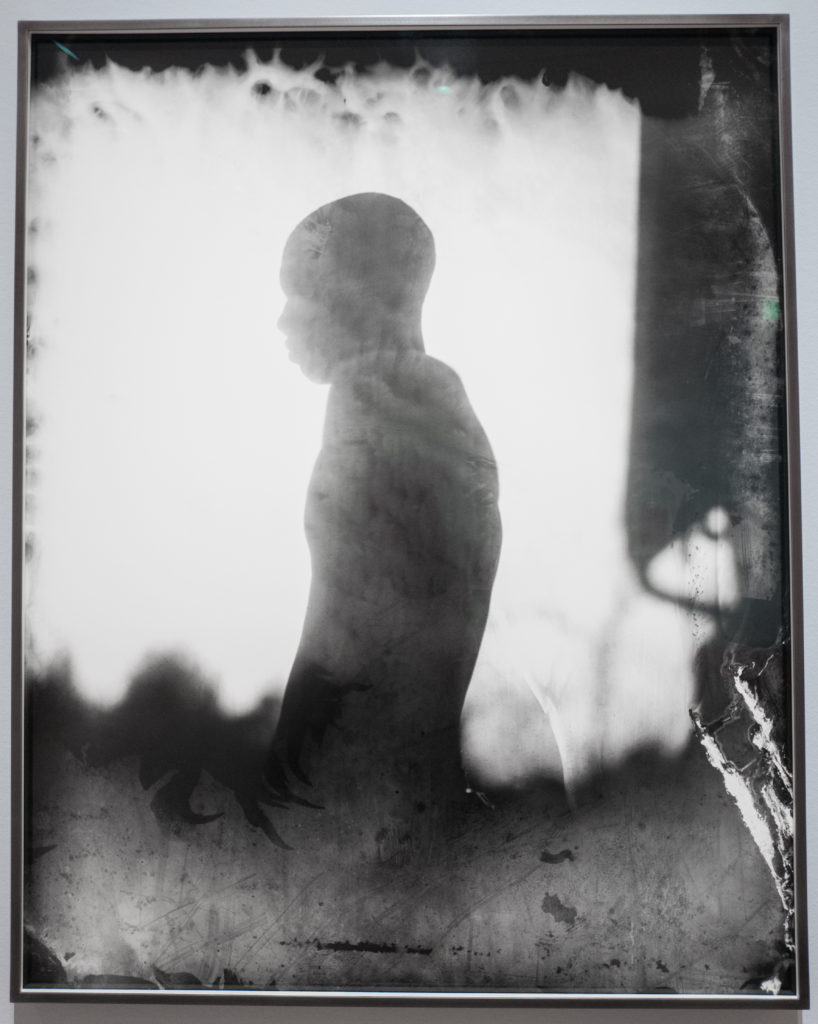 Her series, 'Men,' focuses on awareness towards African American men. Growing up, Mann explains how she "never really saw, never really knew" them. She hired models for the series, beginning in 2006.
'Proud Flesh' was a photo series of Mann's husband, Larry, as he suffered muscular dystrophy.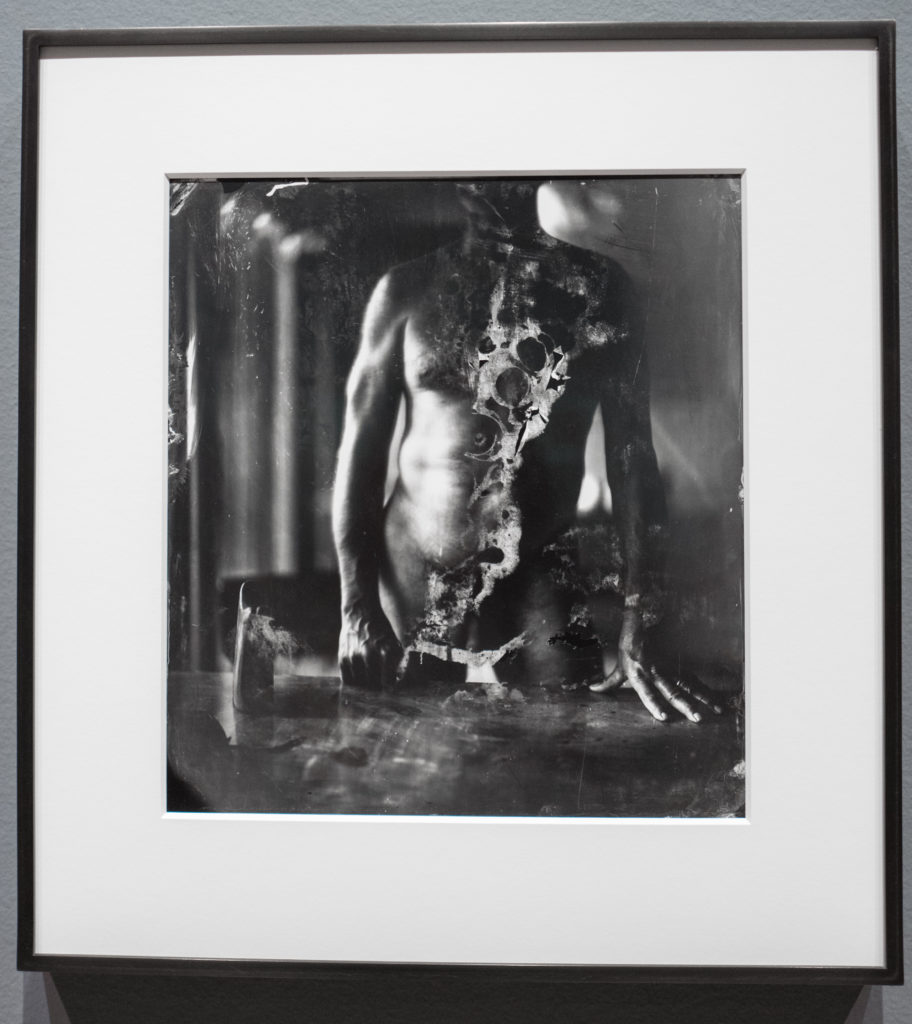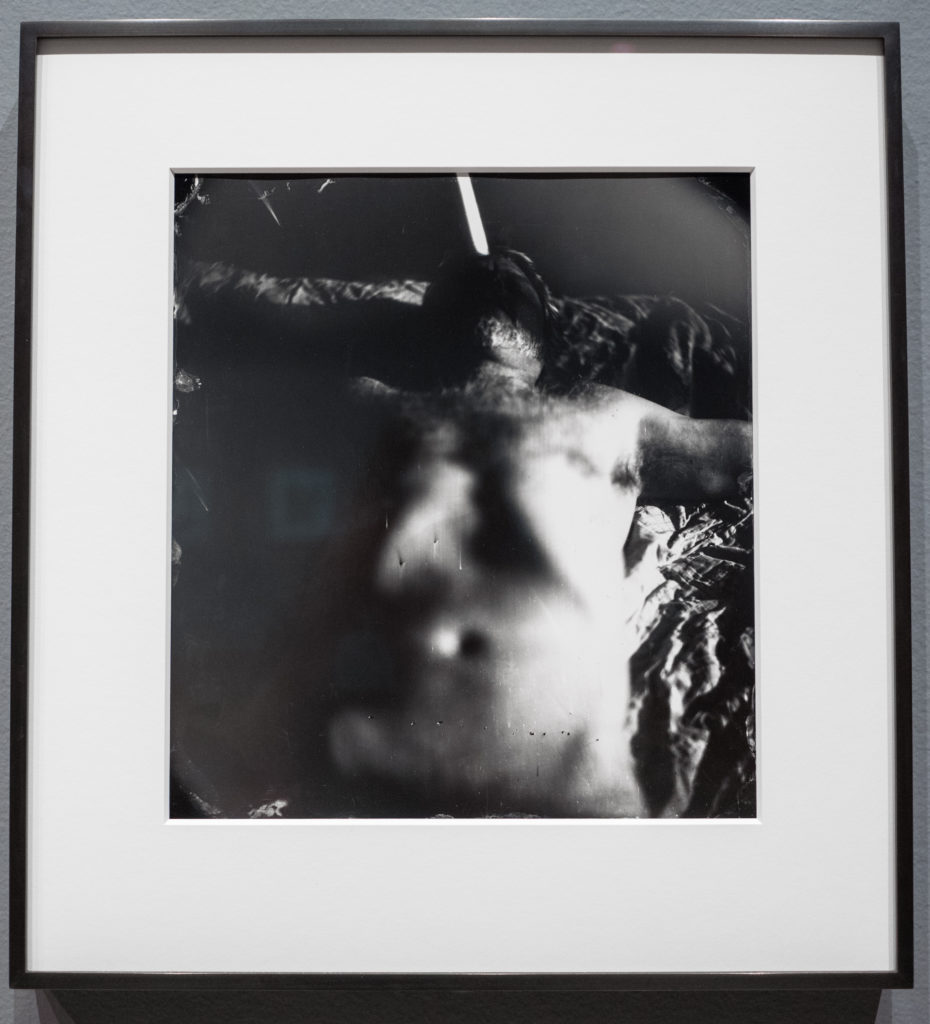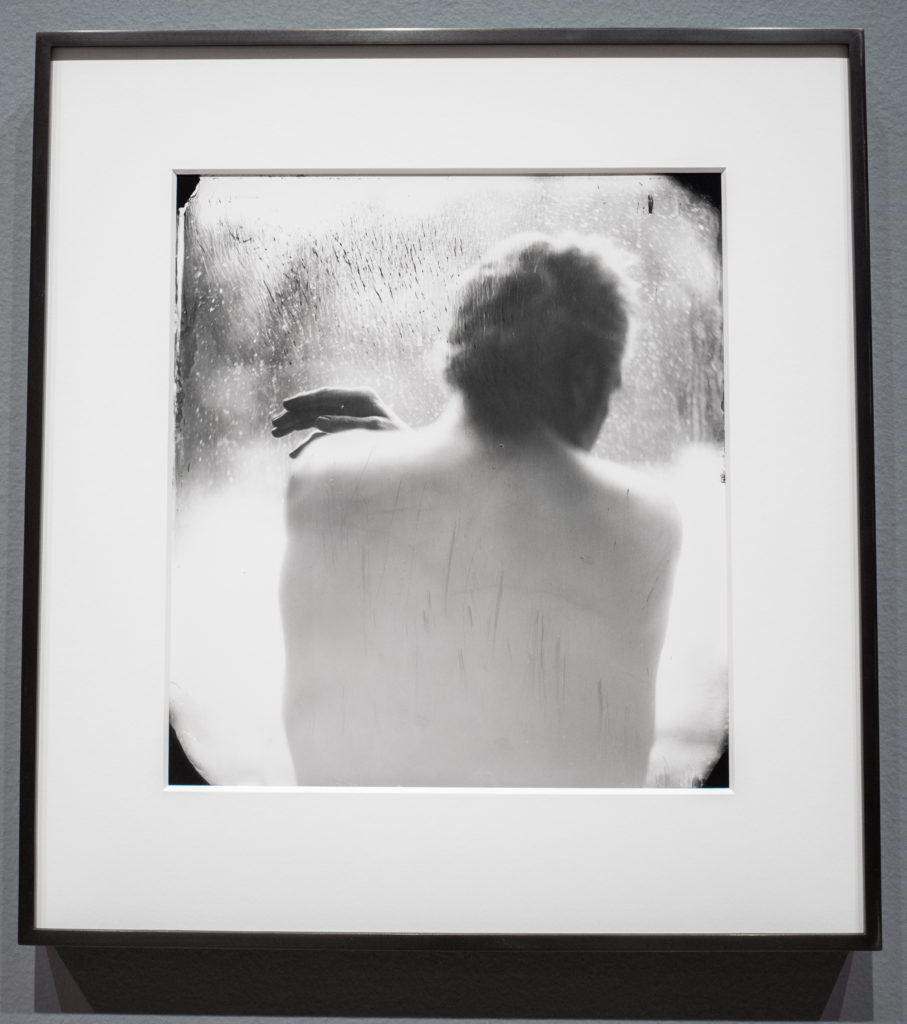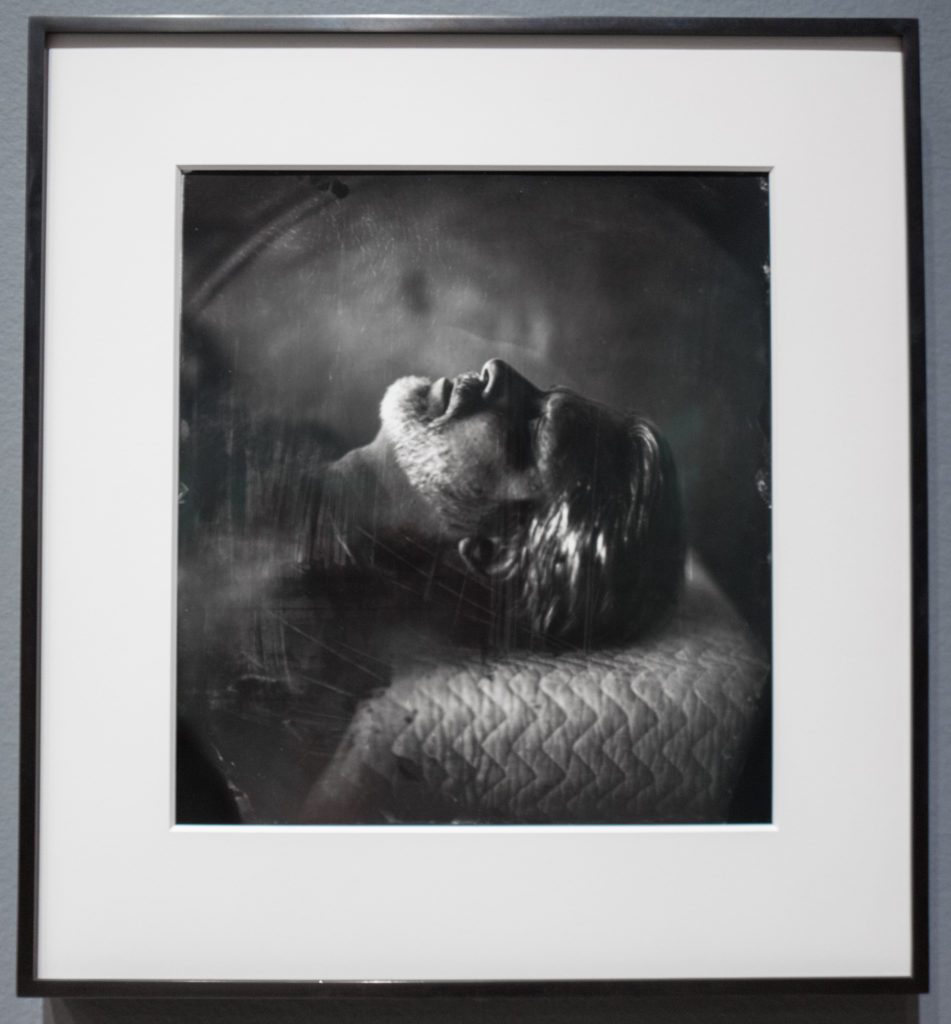 Mann's art enables us to see the struggles she faced with understanding her place in the troubled history of her homeland.