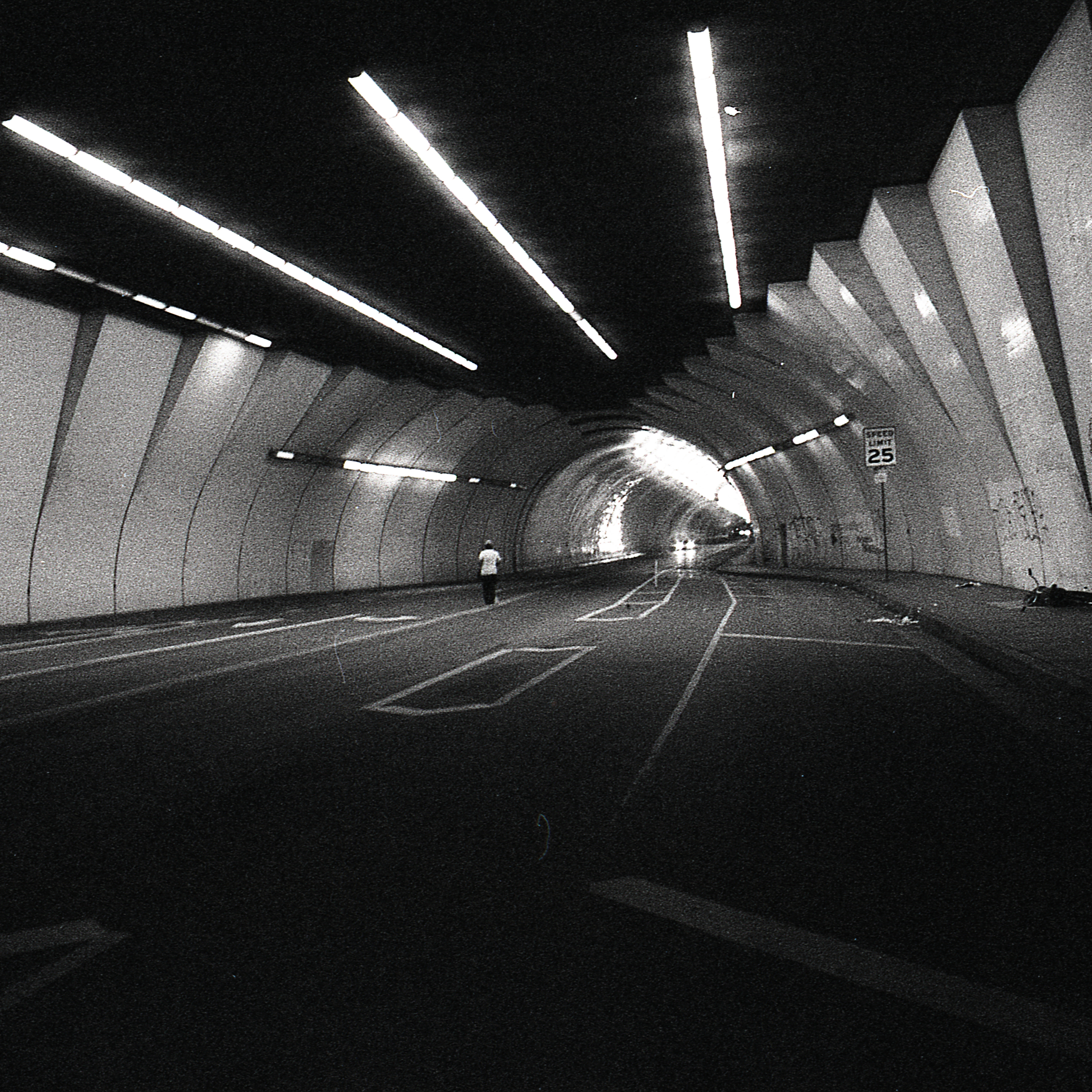 As a city built for cars,  there are only a couple spots around Los Angeles where it is possible to walk through tunnels. My friend Matt (@SFMatt) came down from San Francisco to explore the city of Angels. We met up with Ron (@Yakooza) who happened to be in the Art's District.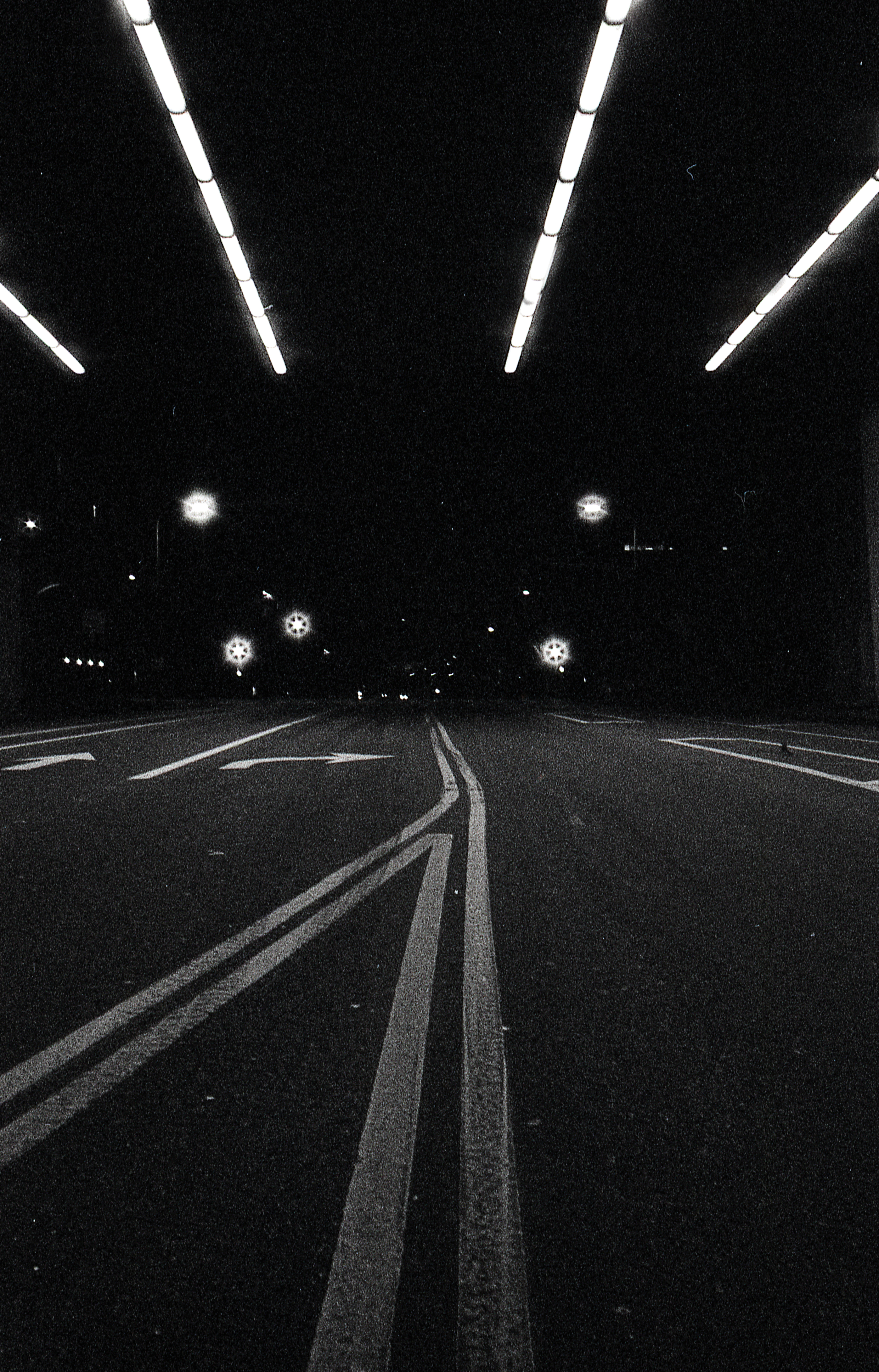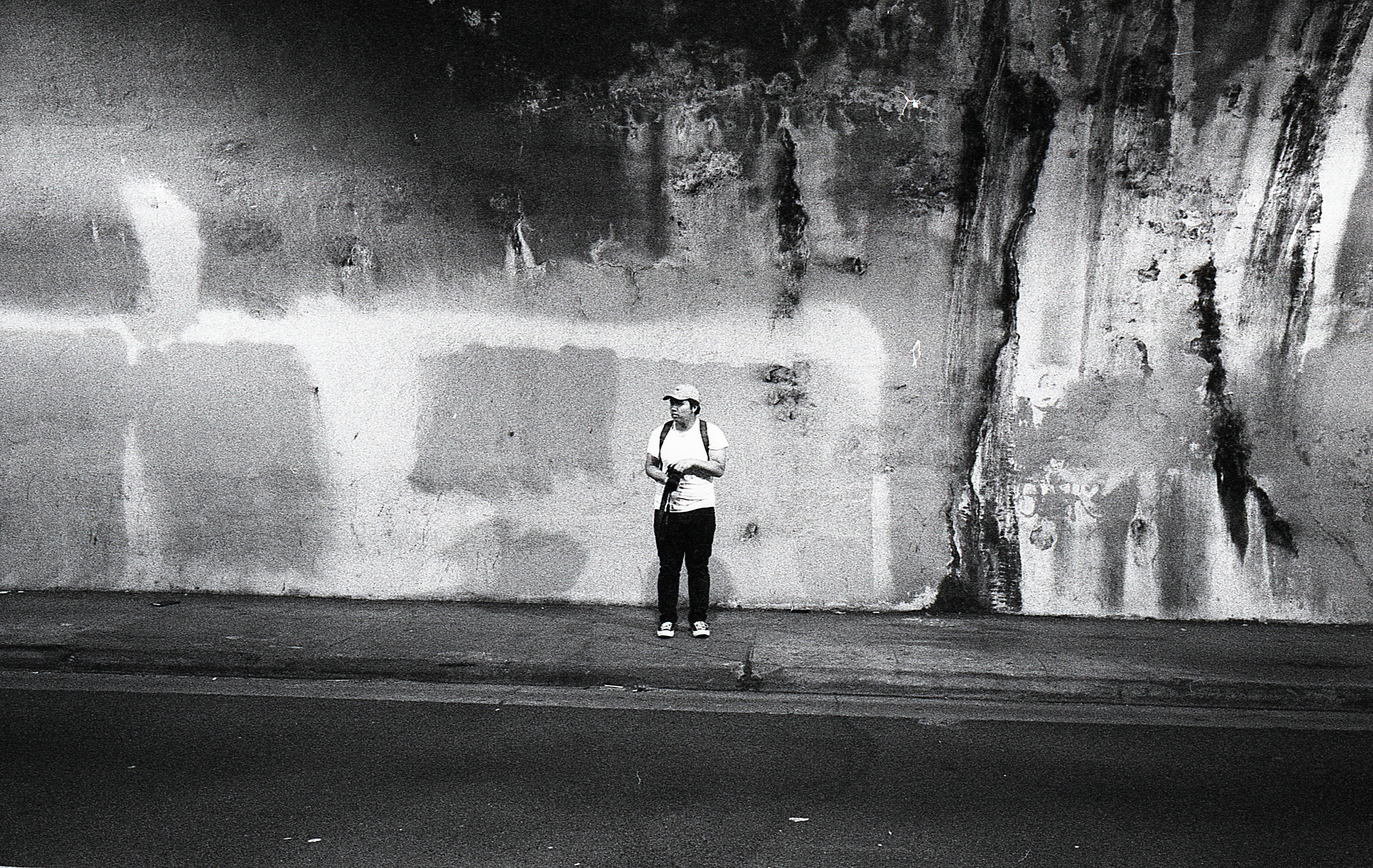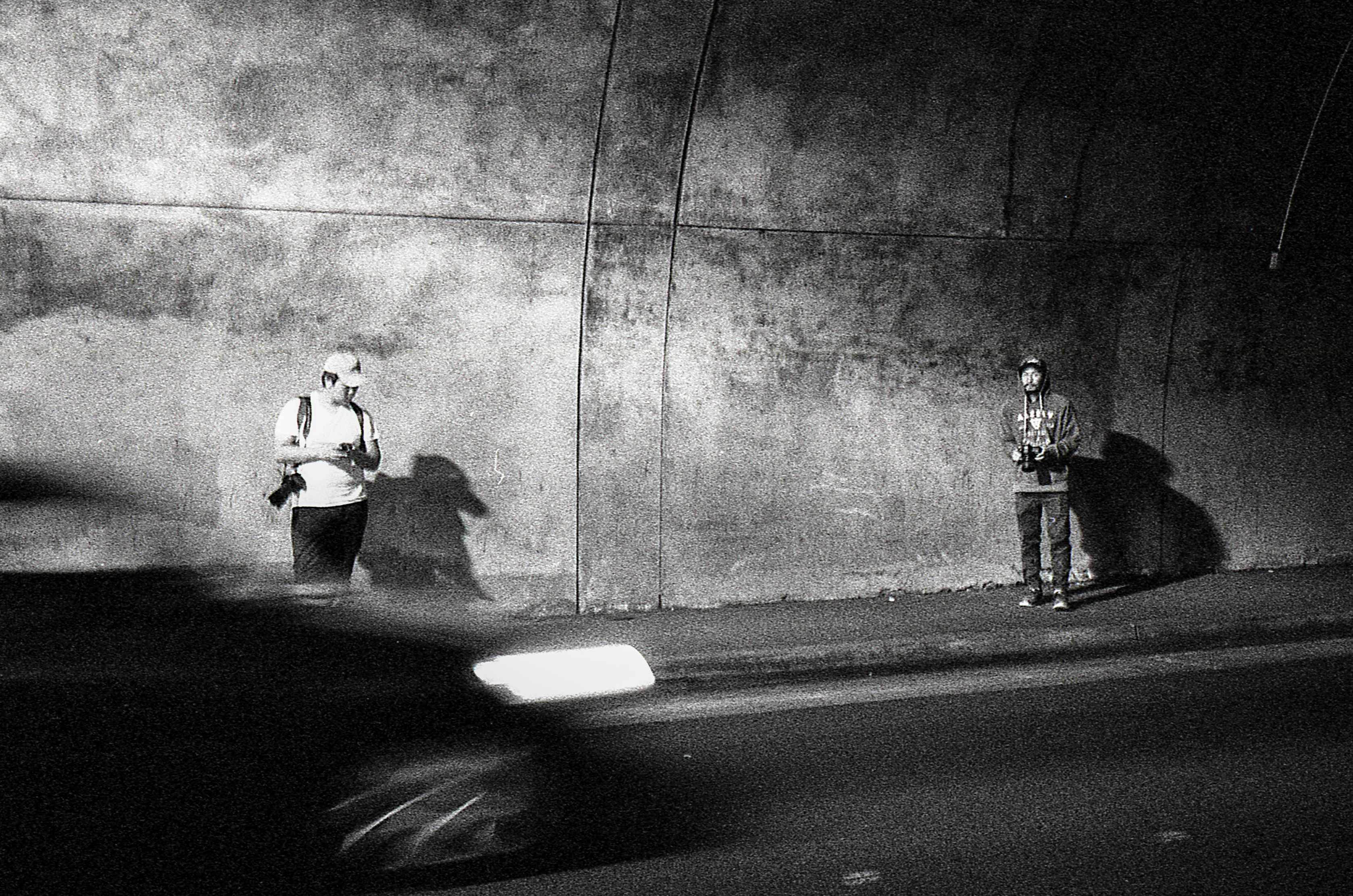 Downtown Los Angeles sports 2 tunnels that are worth checking out. Day or night, these tunnels are characteristic of an ever-changing city. Both tunnels run parallel and are within close proximity of each other.
Traffic flows both ways down the tunnel on 2nd street, but only one way on 3rd street. 3rd street tunnel is 1,240 feet long and has come a long way from its original reputation in 1901. Before the string of lights were installed along with pavement and gutters, the tunnel overflowed with disease-ridden mud and water.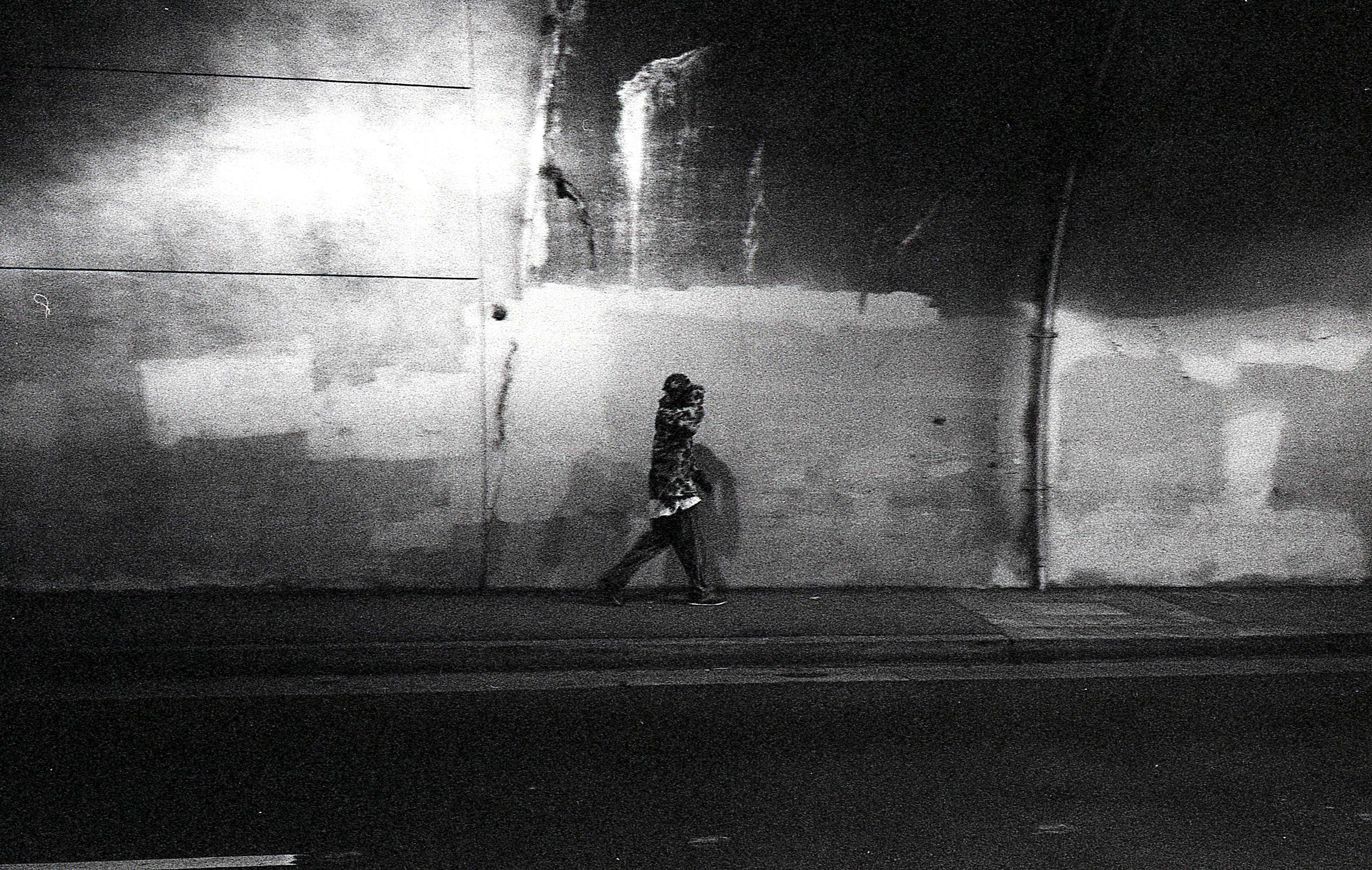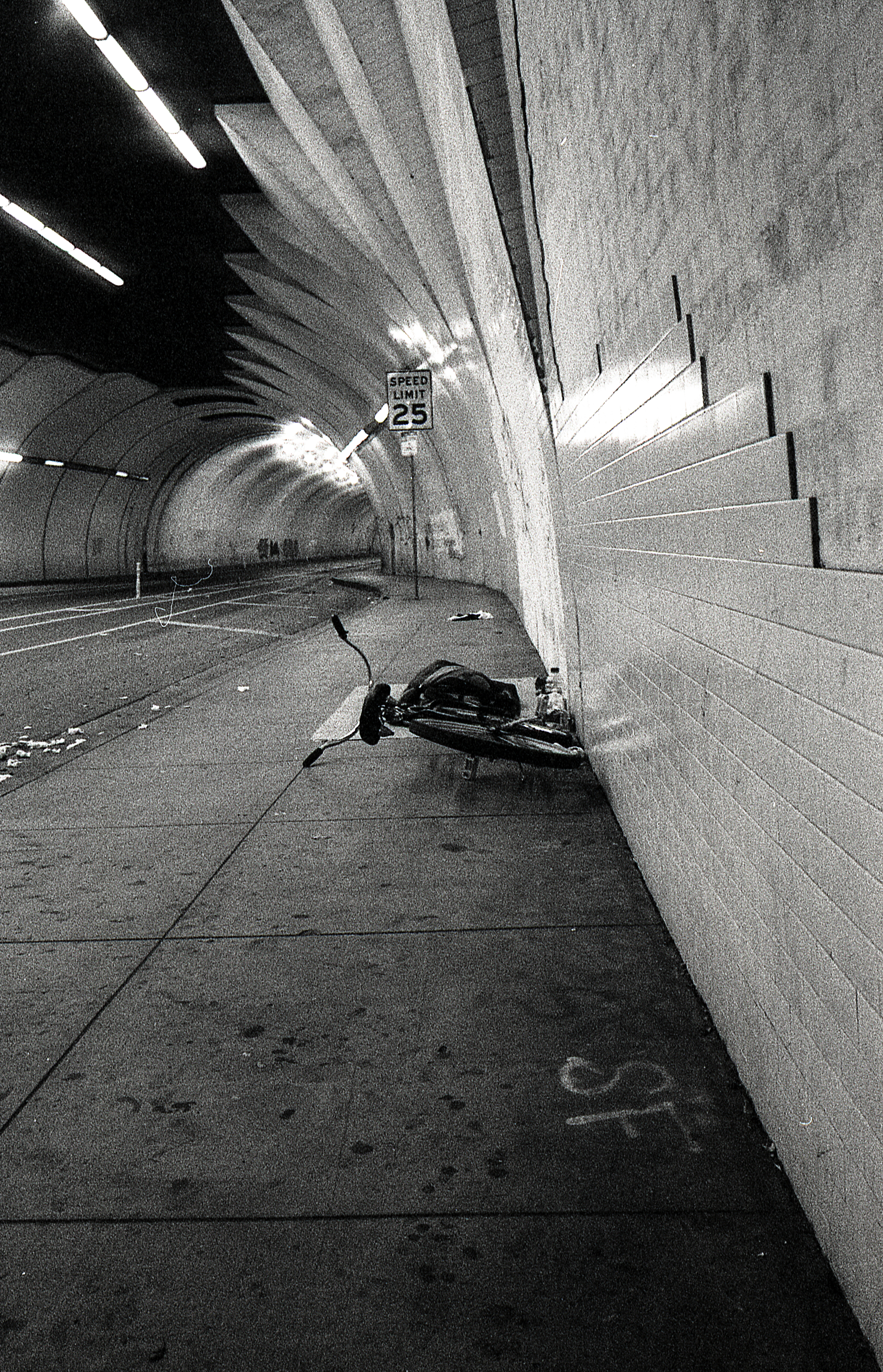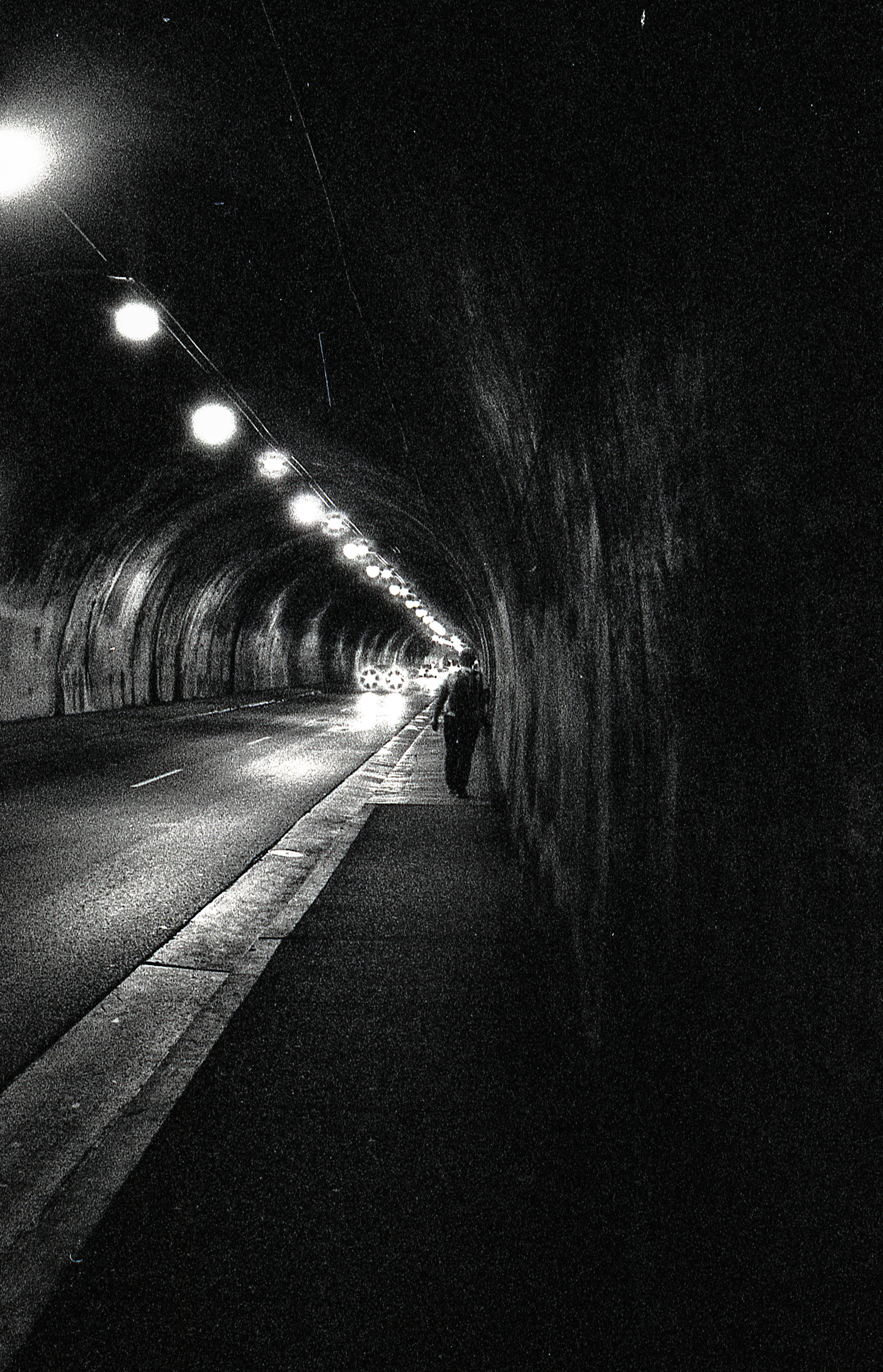 All photos were shot on 35mm film with a Leica M6 // Type of film – Ilford 3200 B&W // Film developed by Samy's Camera // Scanned and processed by me.
///