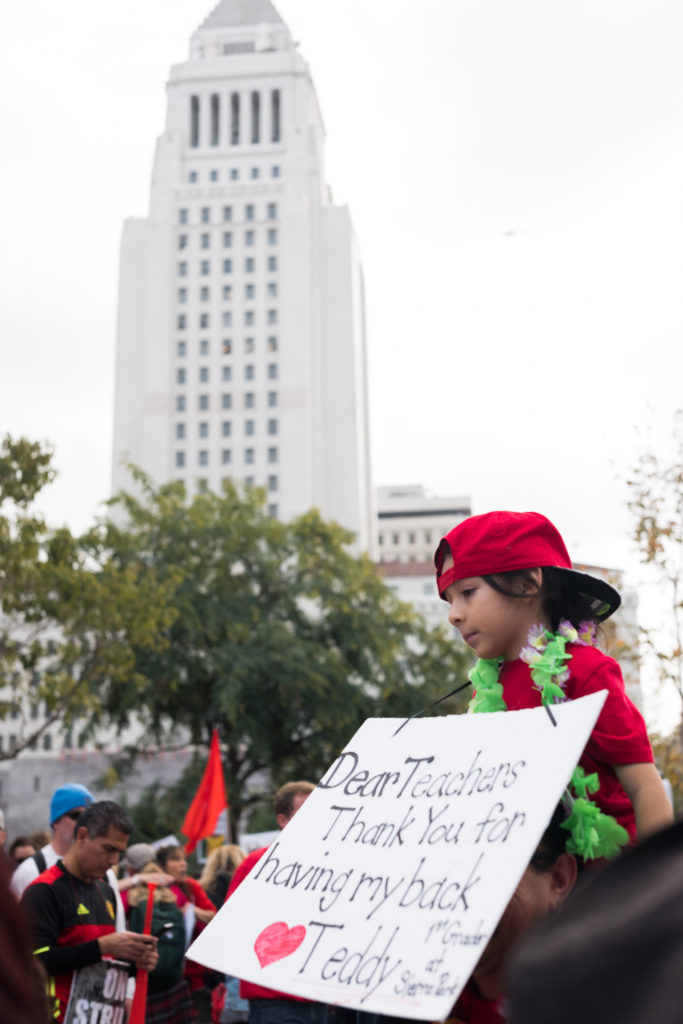 After months and months of delay, negotiations between LAUSD and Superintendent, Austin Beutner finally commenced. Thousands of teachers have been on strike since Monday, January 14th.
Rain greeted those who didn't cross the "picket line," – the divide between teaching and striking.
One of my best friends a high school English teacher for LAUSD. Much of my reporting comes from her perspective – a teacher in the classrooms, living the day to day struggle of our public school system.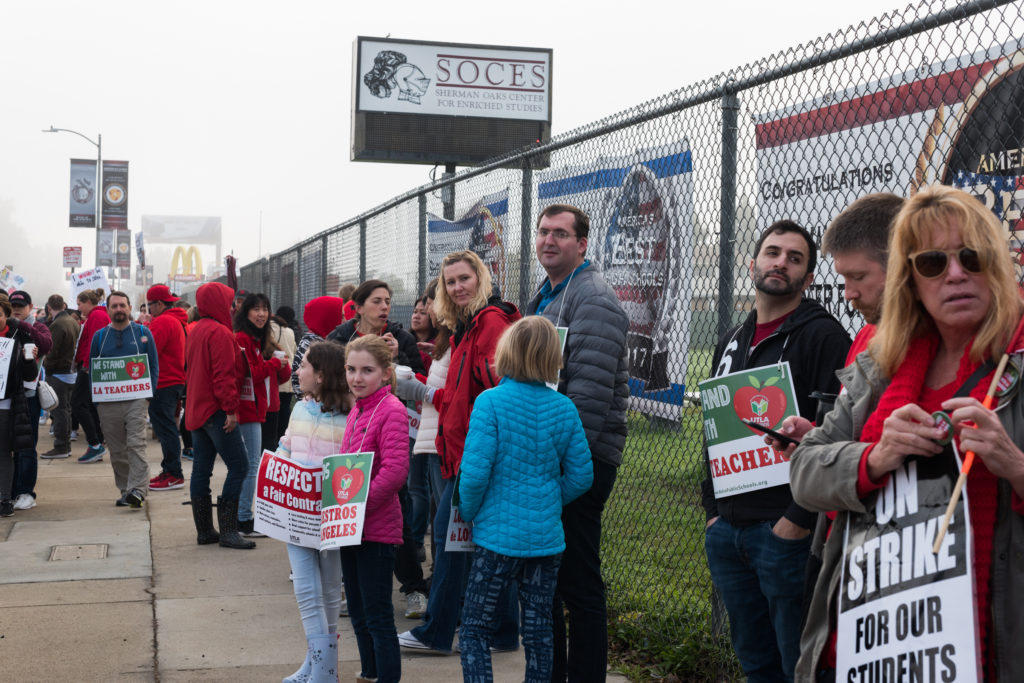 The teachers on strike are often portrayed as greedy, striking a bump in salary. But the issues at hand reach deeper than the pockets of the teacher's wallets. Class sizes are way too big. 40-50 students per class may work in college settings, but this is different. Many classrooms do not have the desks and chairs needed to seat their students.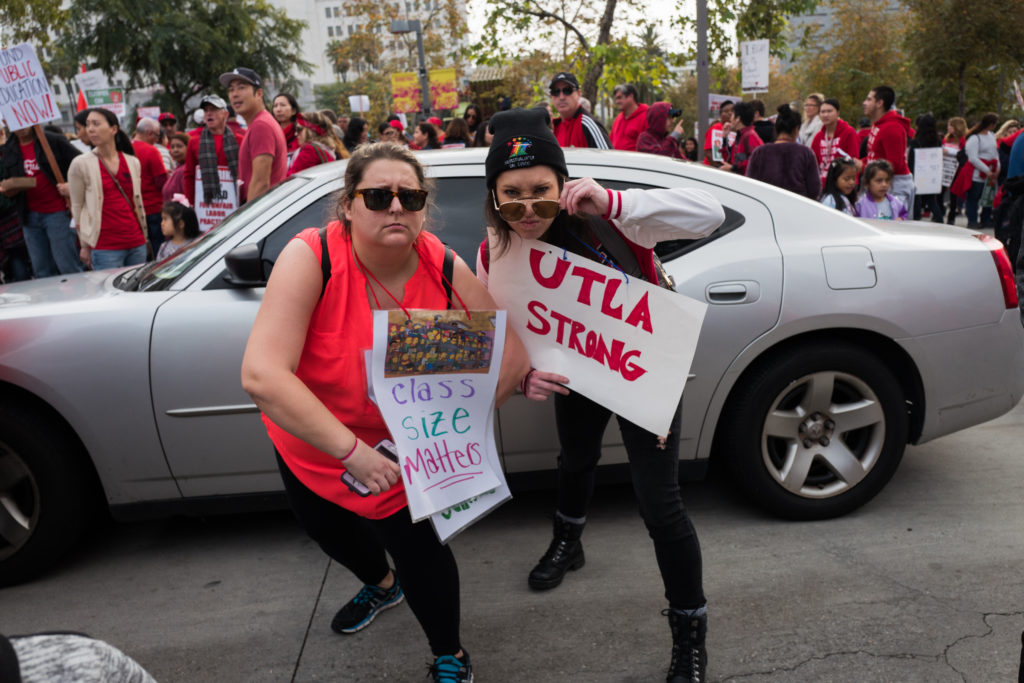 Besides the money, there is a lack of nurses and psychologists on campuses. If schools are not paying from their own pockets to have a nurse on campus, then a nurse will rotate and visit a campus once a week. Same with psychologists. This becomes a burden to working parents. If there are no nurses on campus to care for their child during school hours, parents must pick their kids up from school.
Everyone is losing money with the strike. Each student added dollar value to schools with attendance. Teachers receive no paycheck, unless they decide to 'cross.' Teachers who have 'crossed,' add to the drama between teachers who are on strike.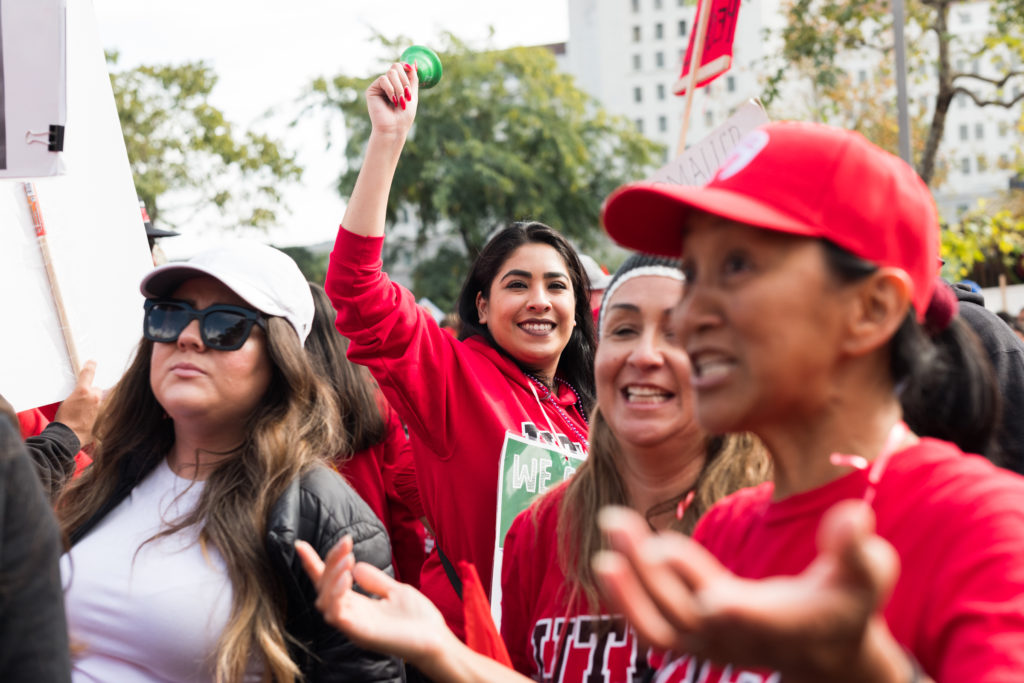 The strike is tiring. Many have fallen ill due to the past week of rain. It's been 30 years since the last teacher's strike, and my heart goes out to all the teachers and students who are battling for a fair system.
UPDATE 1/23/2019 – THE STRIKE IS OVER
The new agreement moving forward includes a 6% raise in salary, a gradual drop in the number of students per classrooms, and eventually on-boarding more nurses and psychologists. When and how this will happen, I am not sure. I just hope enough of an impact was made to enable rapid change.