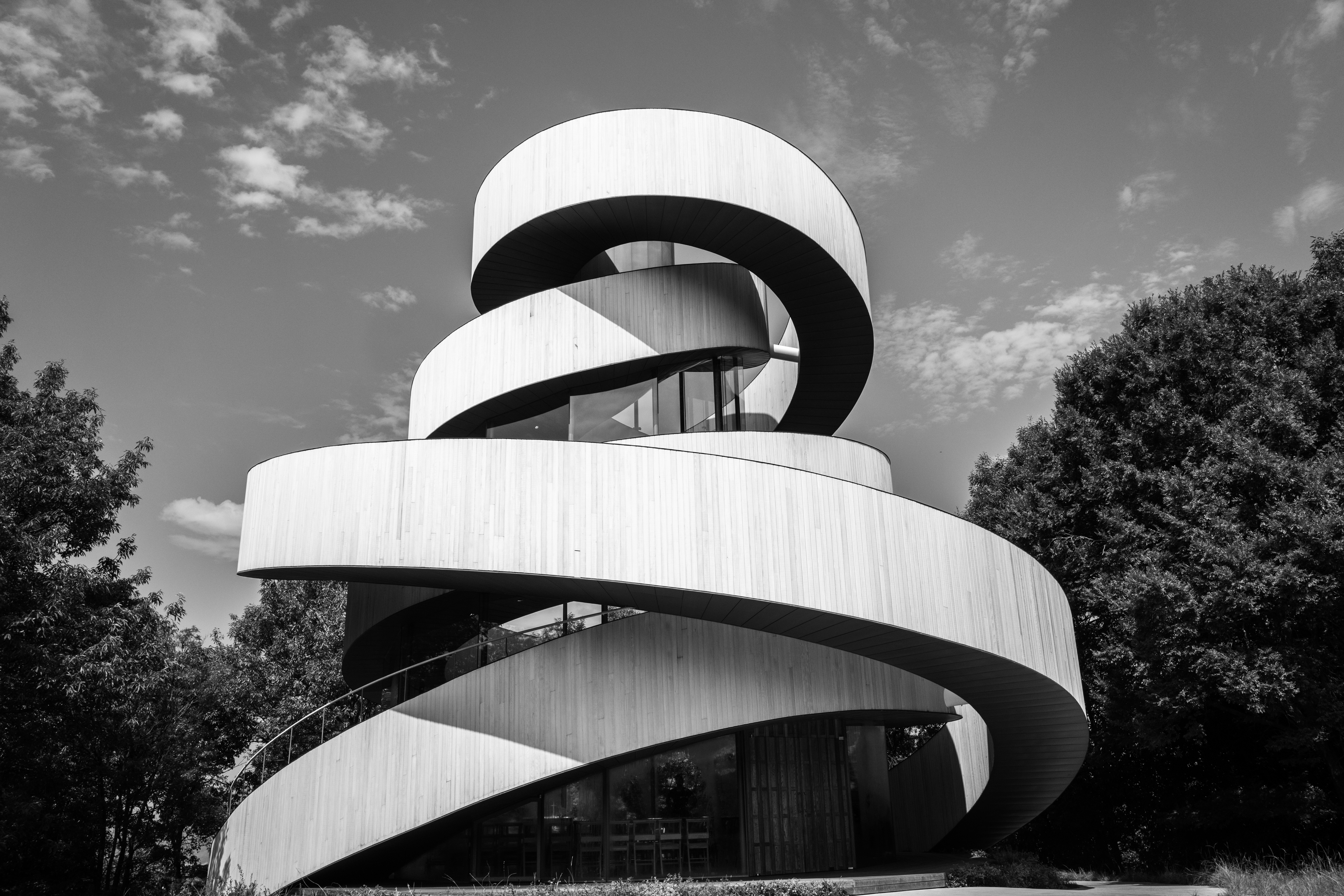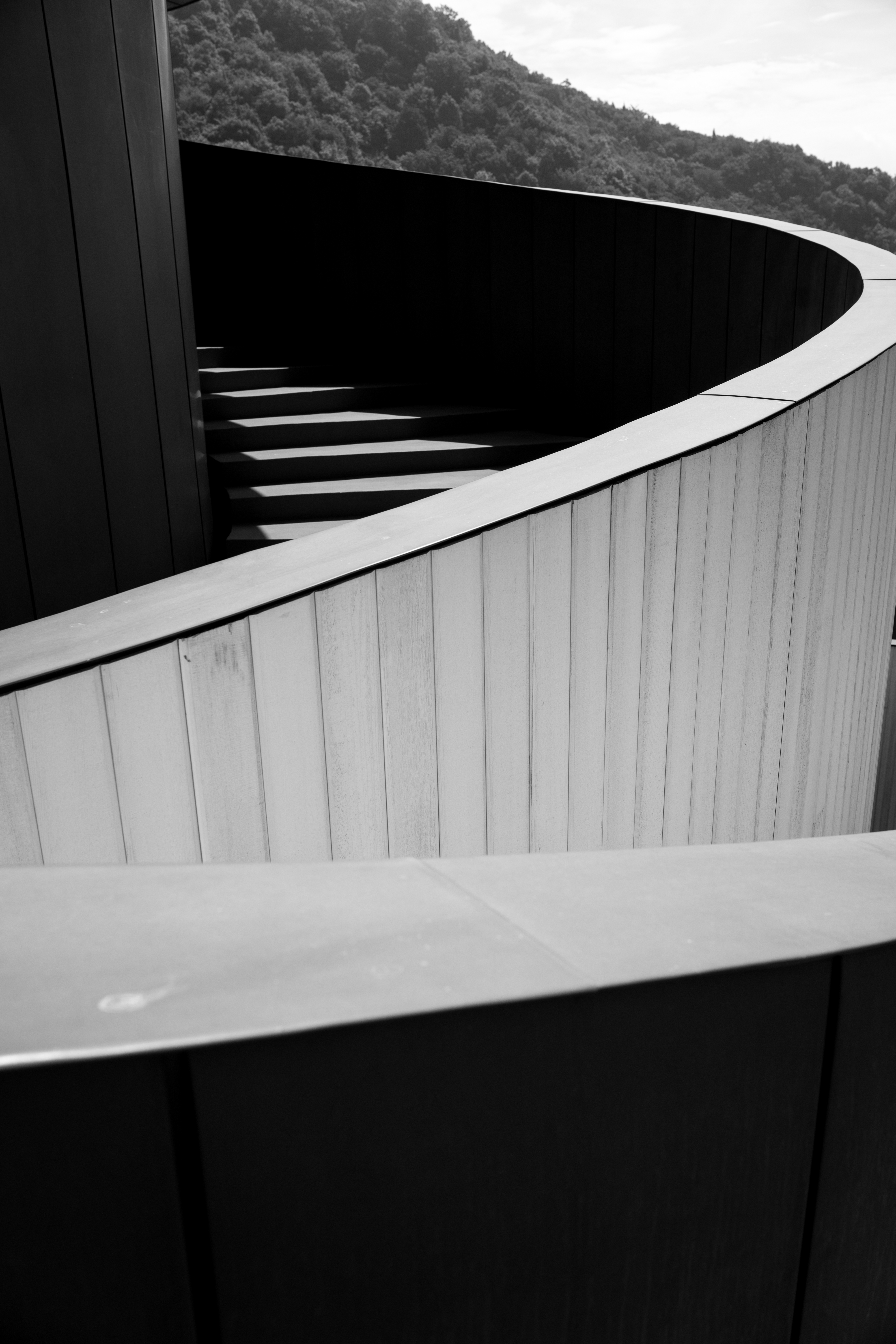 A beauty of a site that is worth your time to visit if you are traveling around the Hiroshima area in Japan. Situated high on a hilltop, in the gardens of Bella Vista Sakigahama, this wedding chapel overlooks the Bella Vista Marina of Matsunaga Bay.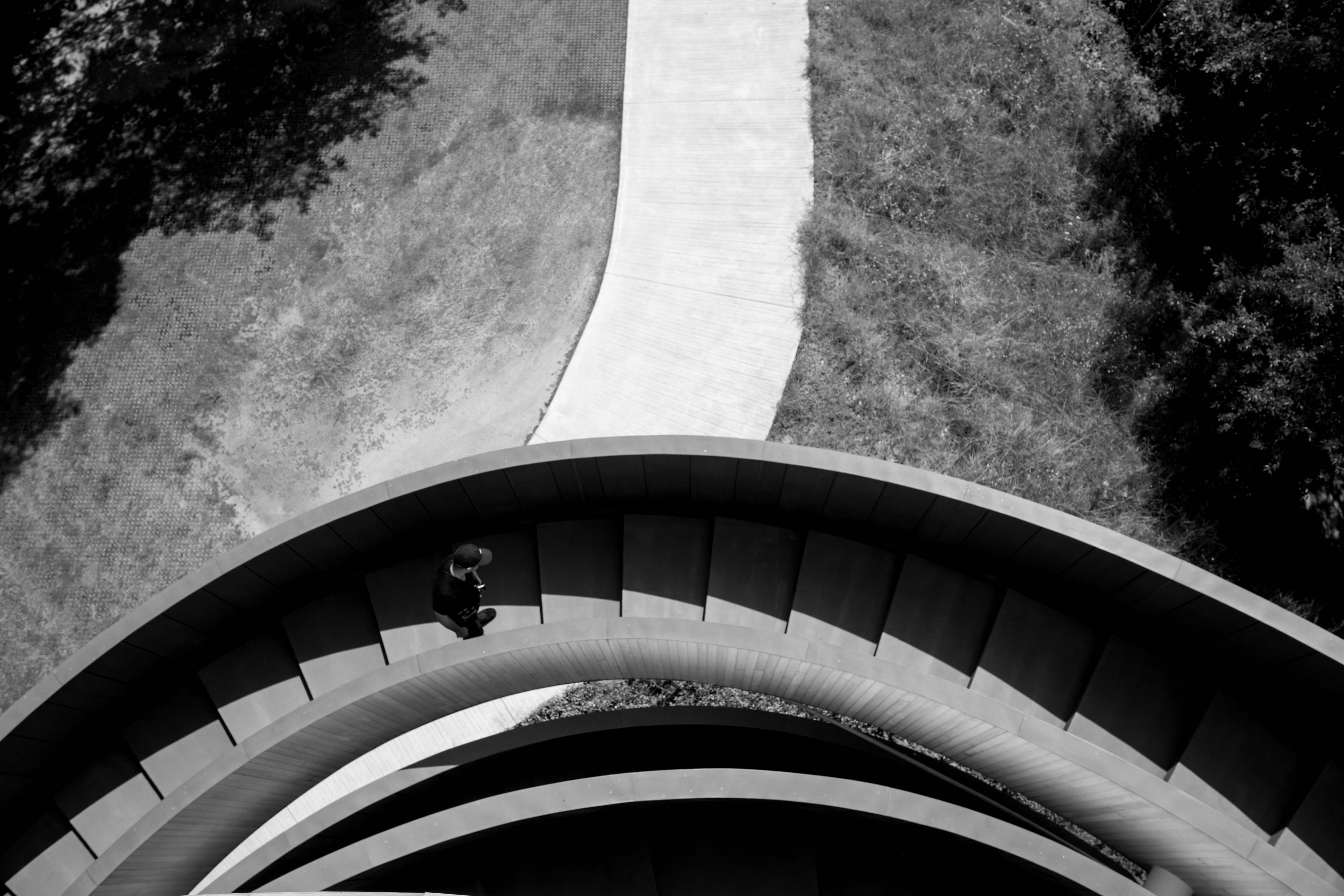 To believe that this is a church that can be visited on Sunday's, is not quite right. Only open for weddings, the Ribbon Chapel is designed to symbolize marriage. Compromised of two spiral 'ribbons,' intertwining as the stairs ascend, the bride and groom are to walk up each set of stairs and meet at the top. The stairs cases wrap around each other to represent the knots in life, before they join as one, smooth, path at the top.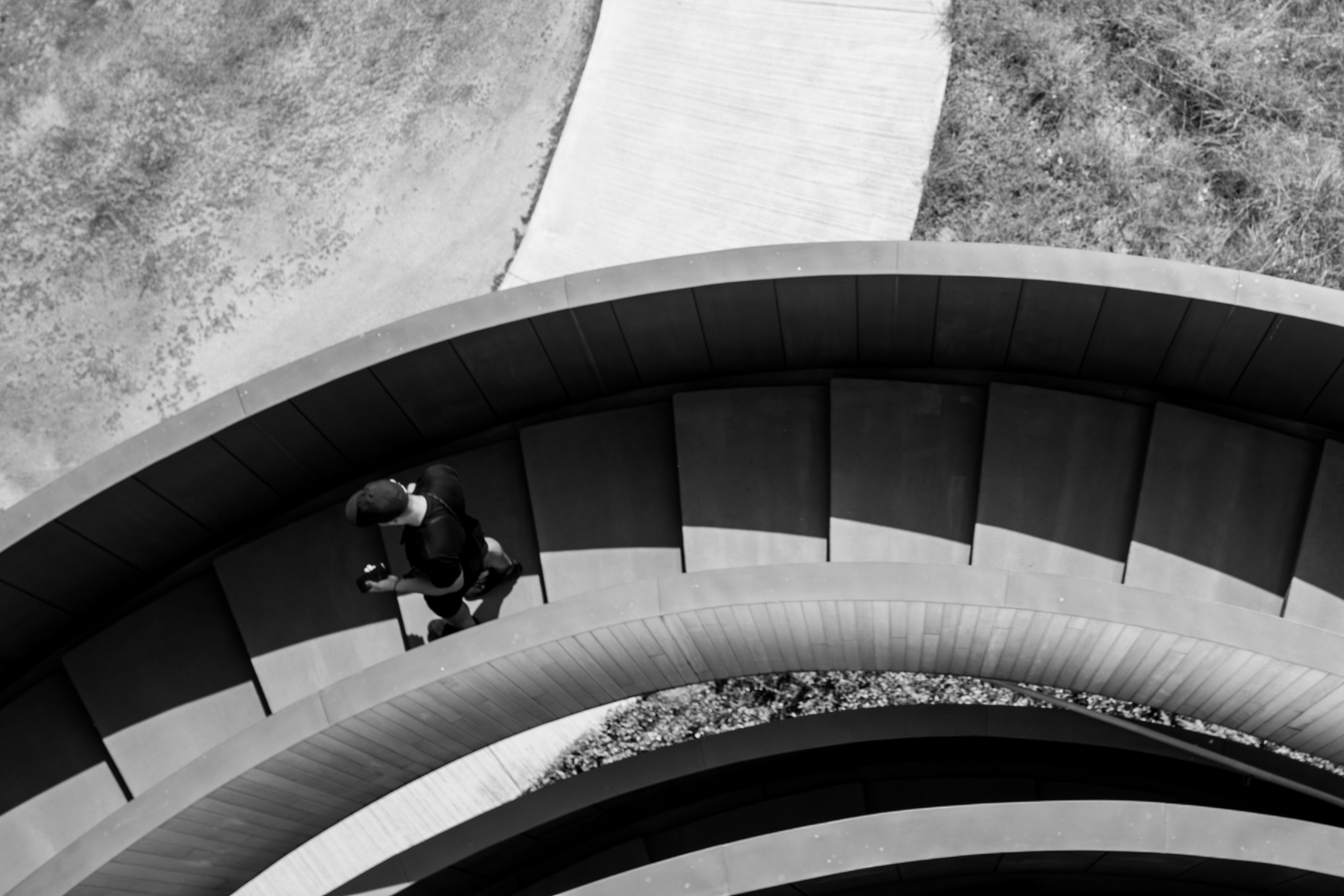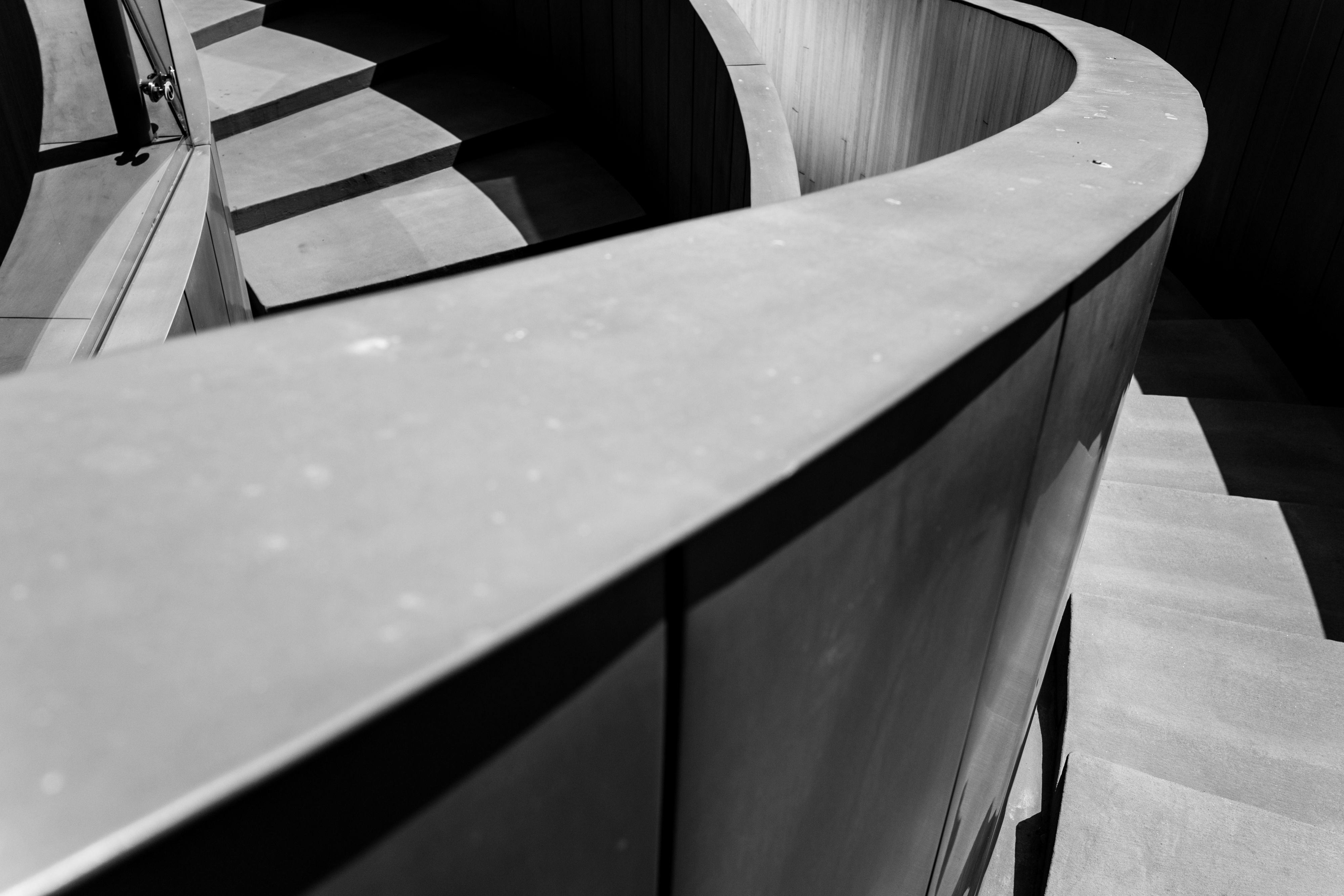 Designed by Hiroshi Nakamura and NAP Architects in 2013, this 50.1 ft structure seems to defy gravity. Titanium zinc alloy was used to create the metal structure, a malleable material that allowed for the curves of the framework, while protecting the building from the sea particles.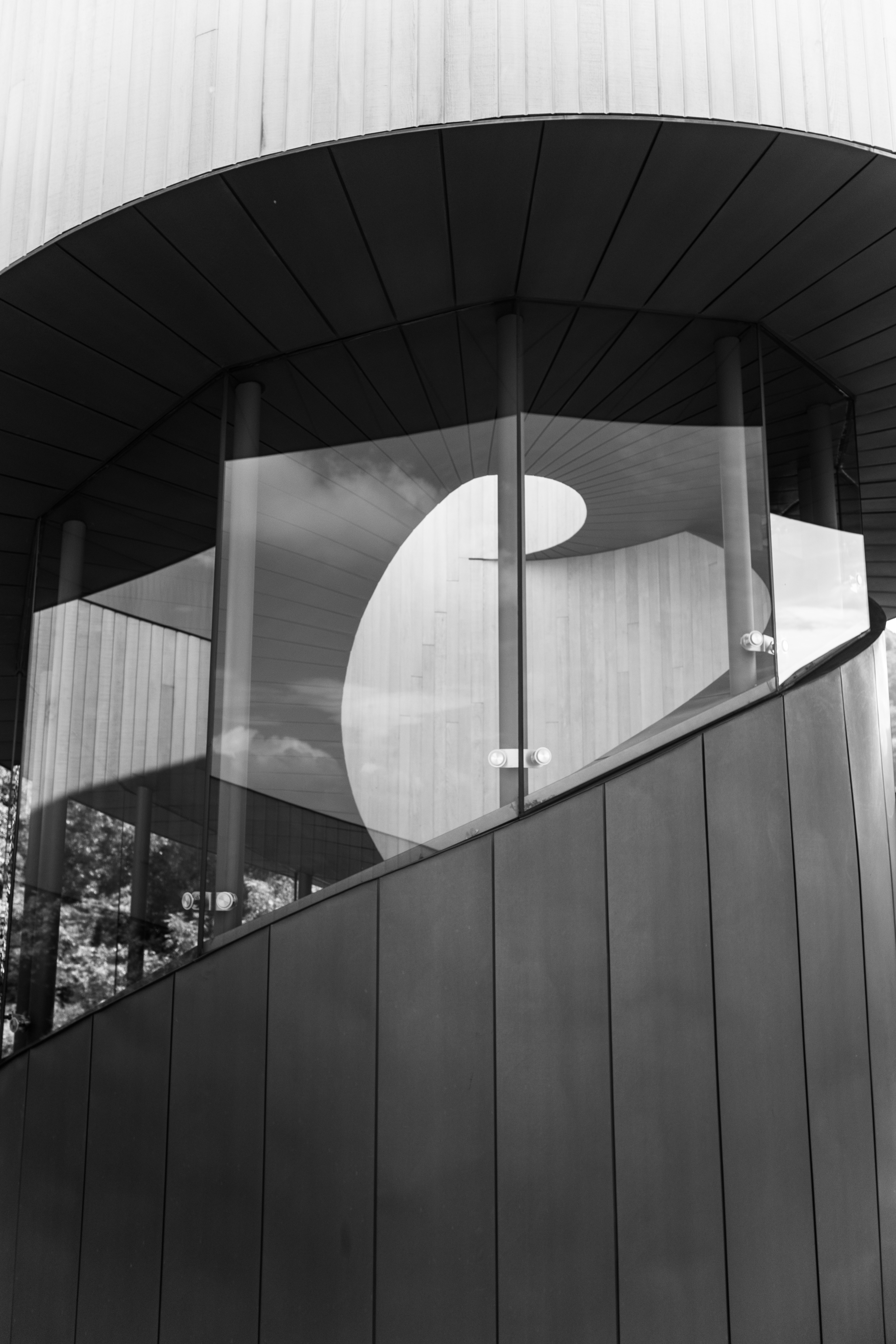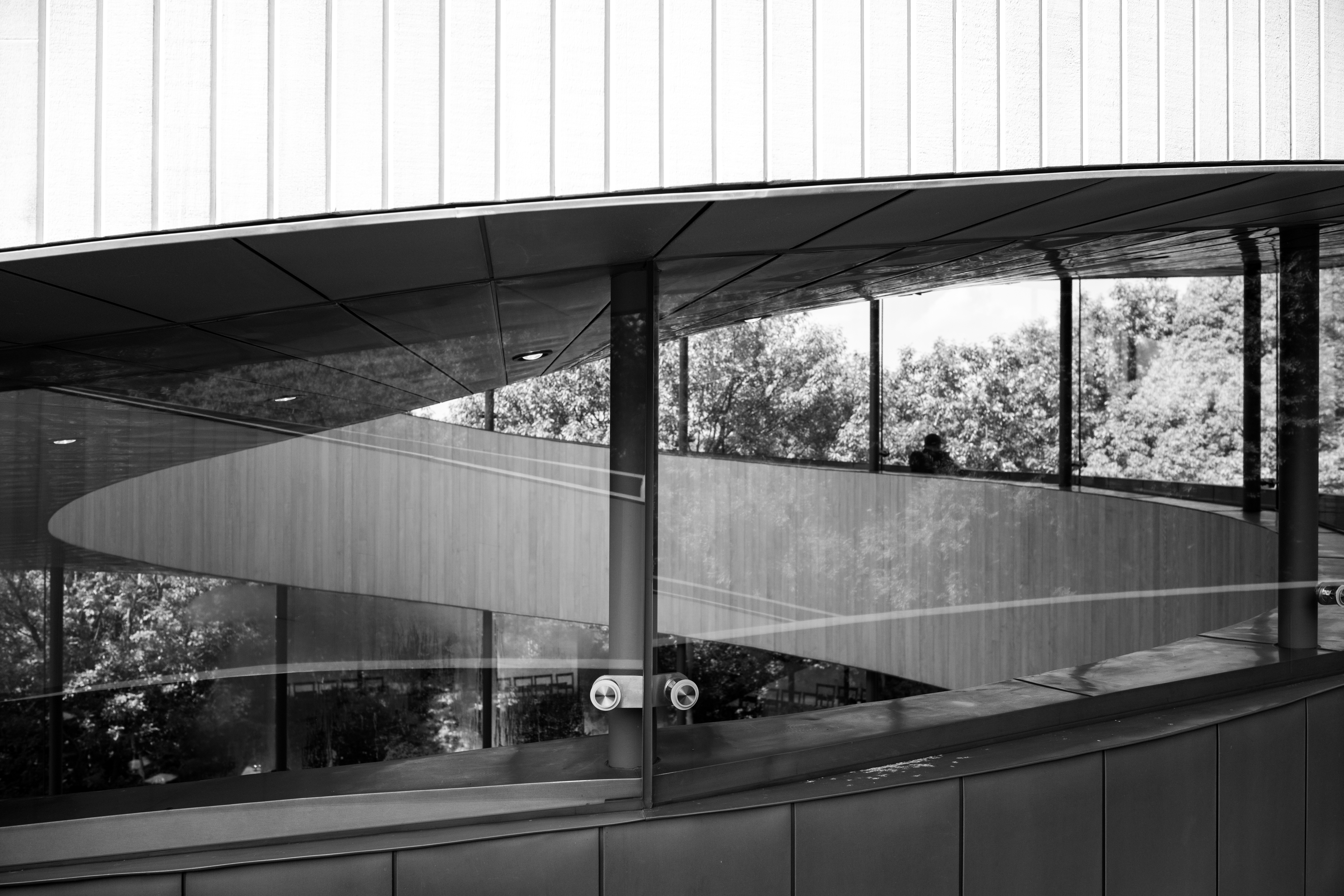 Our arrival on a hot, summer day made some of the metallic structure untouchable. Condensation dripped heavily on the outside of the chapel. We were unable to enter, but we enjoyed walking along the stair cases, taking photos.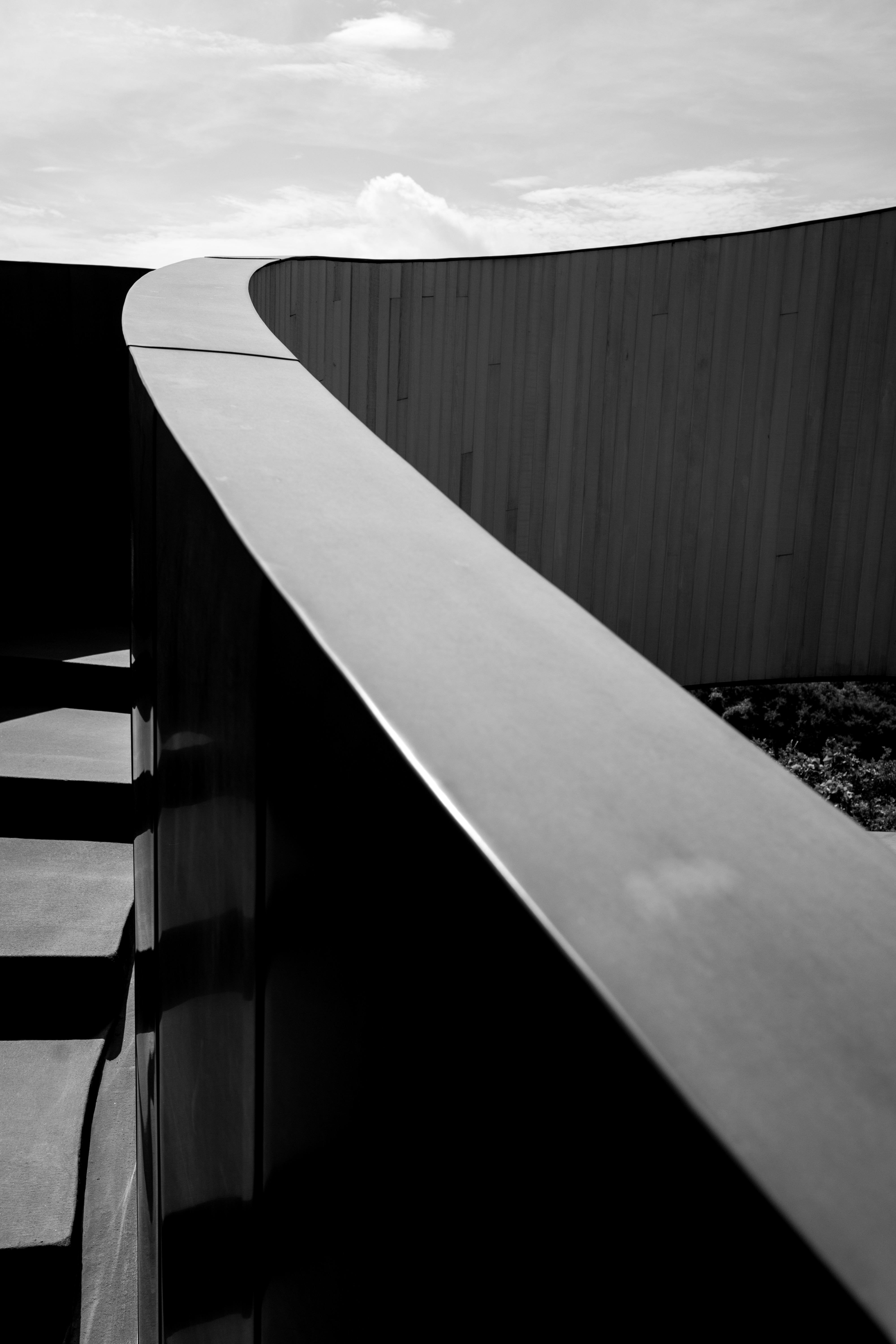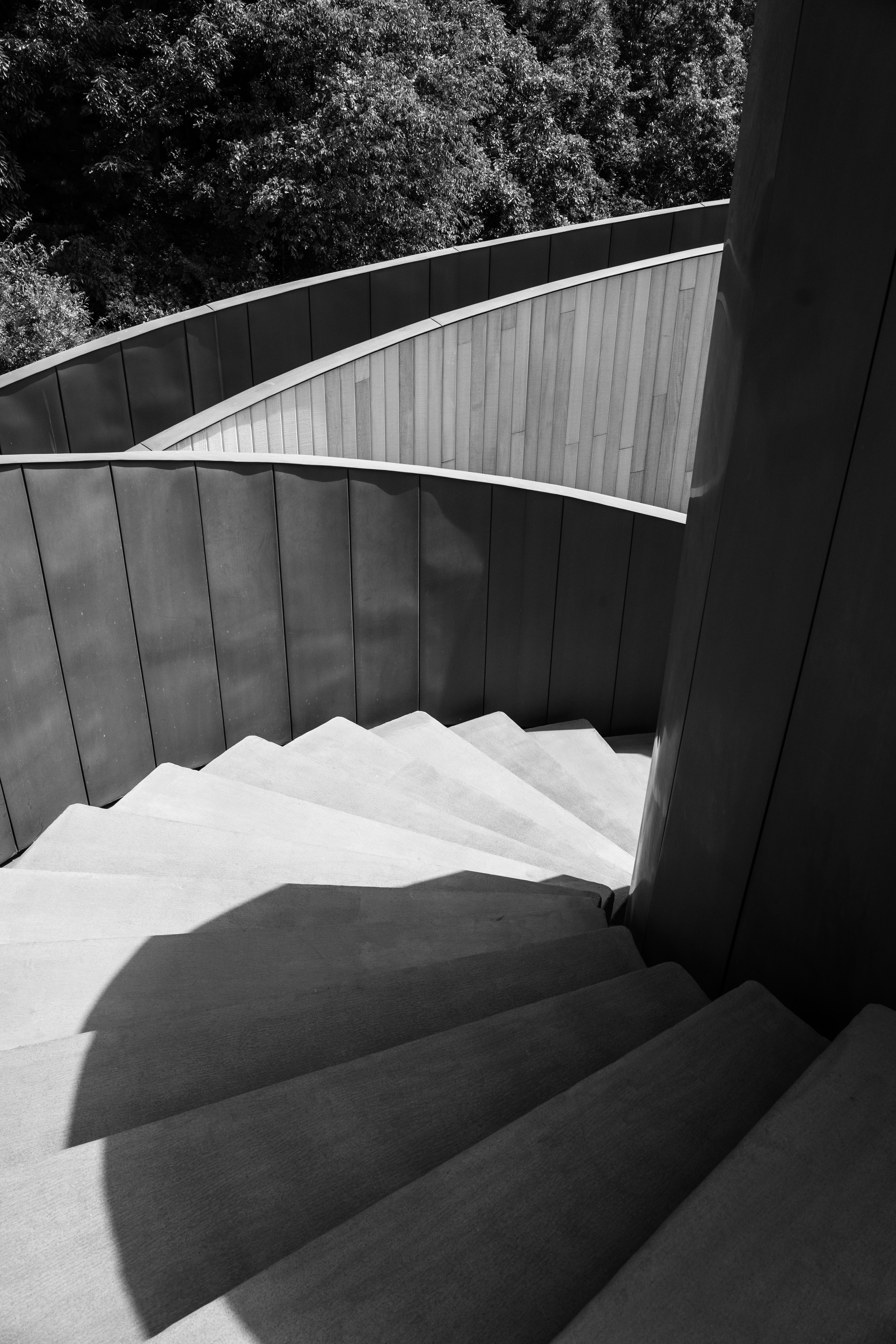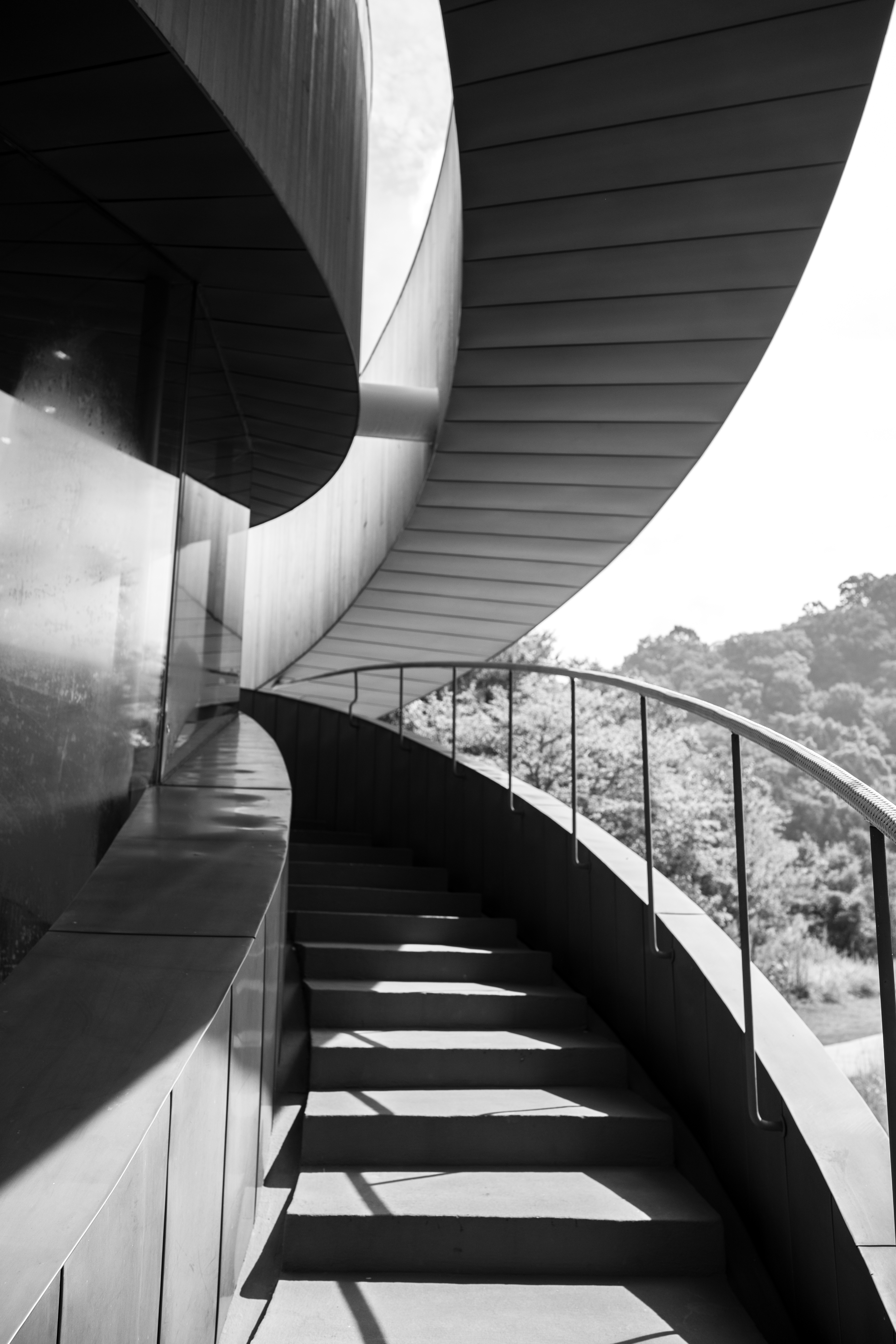 The chapel seats 80 guests in a room with glass walls and windows. All seats face the altar, that stands before the beautiful bay below. The spectacular view continues as guests look up to view the spiral stair cases, which forms the ceiling above them.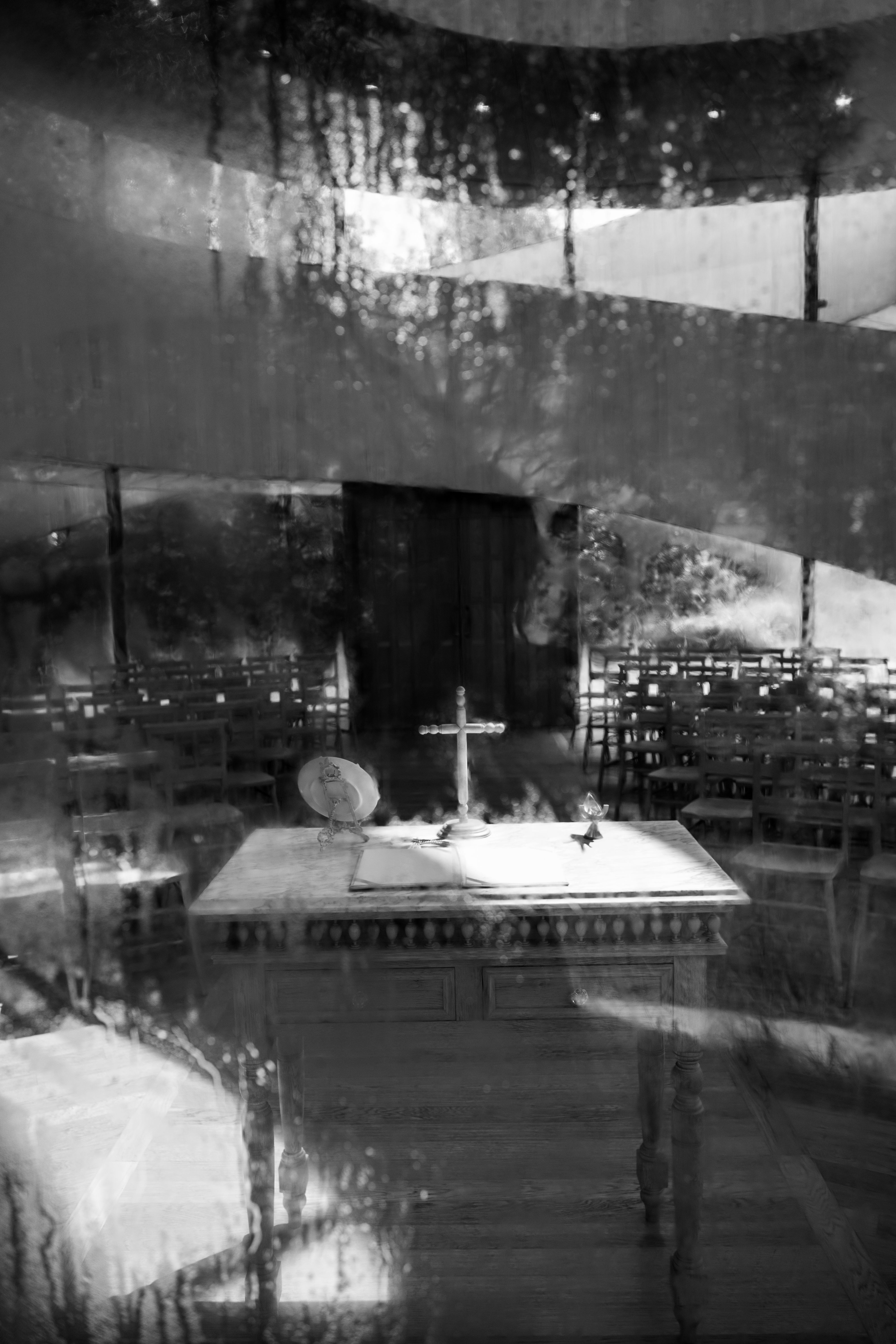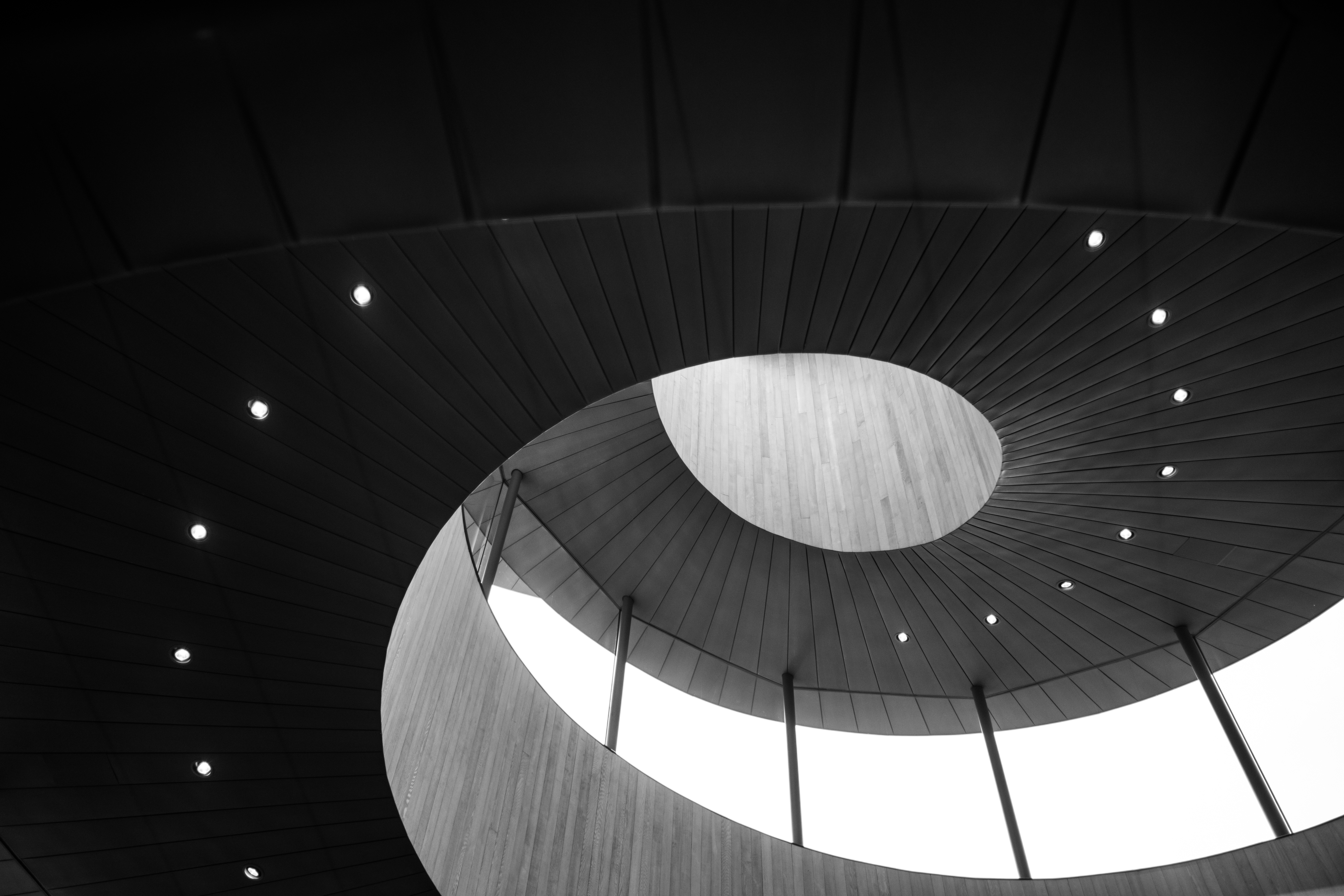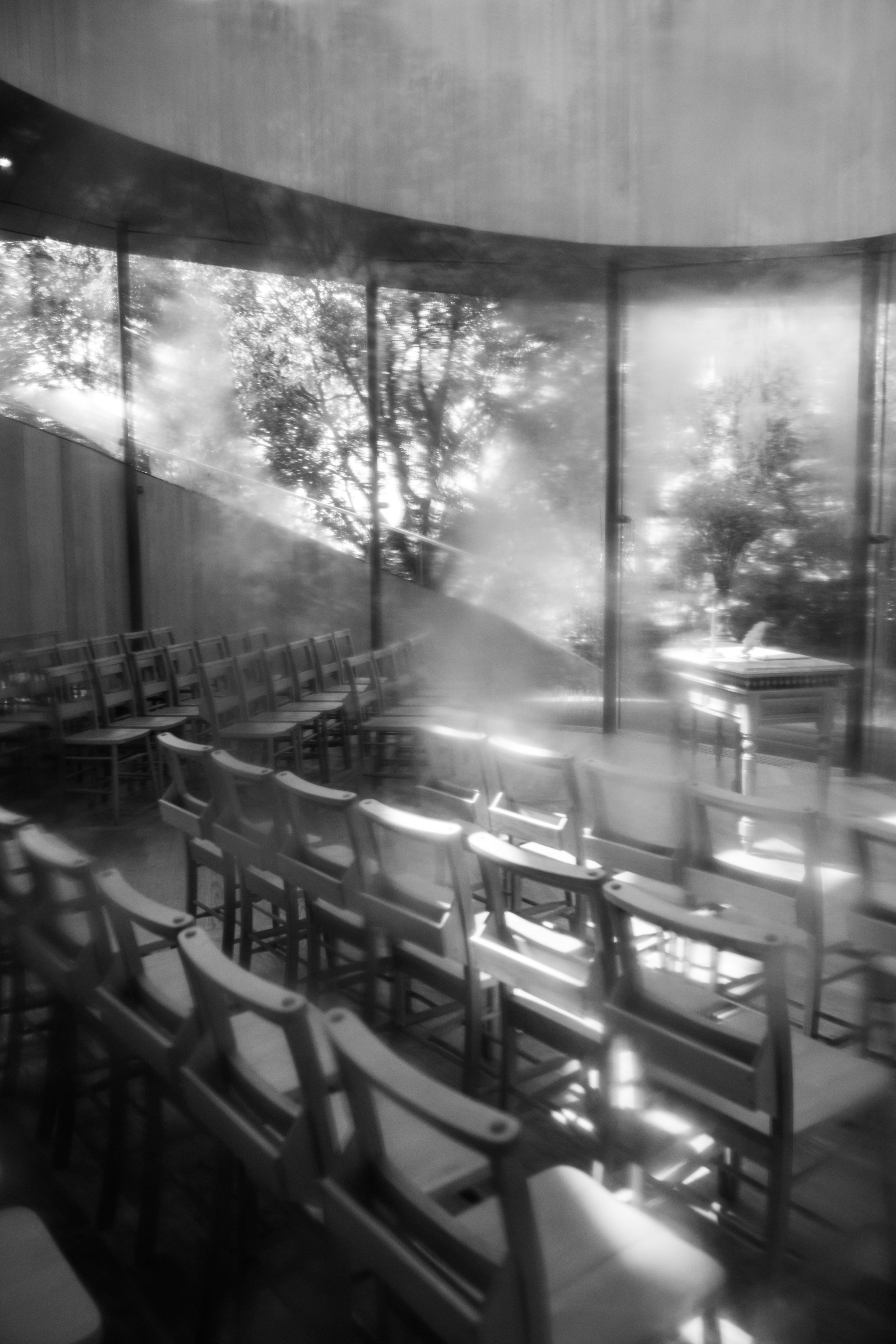 All images shot with a Leica SL.