Muara Baru Fish Market, North Jakarta – Indonesia.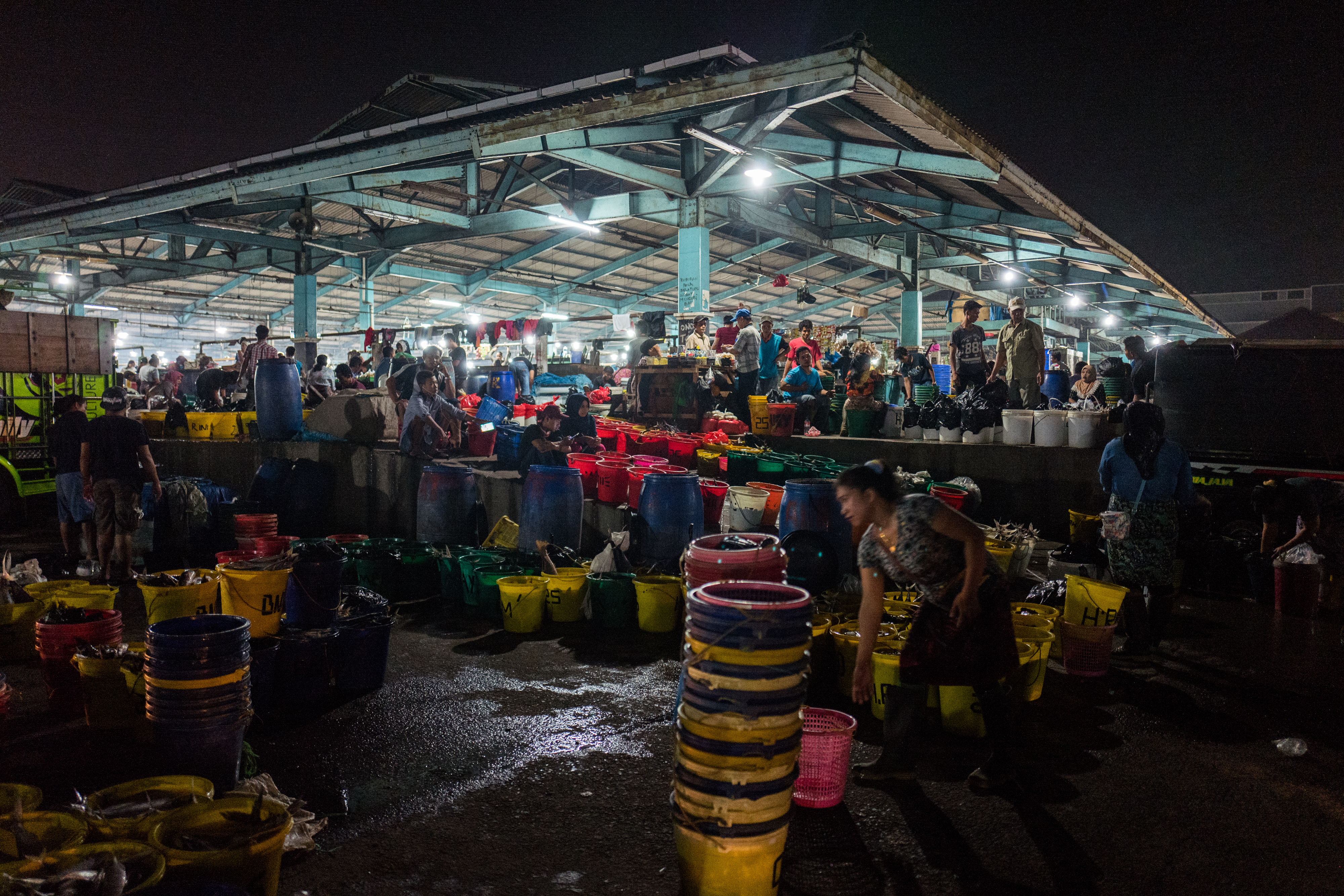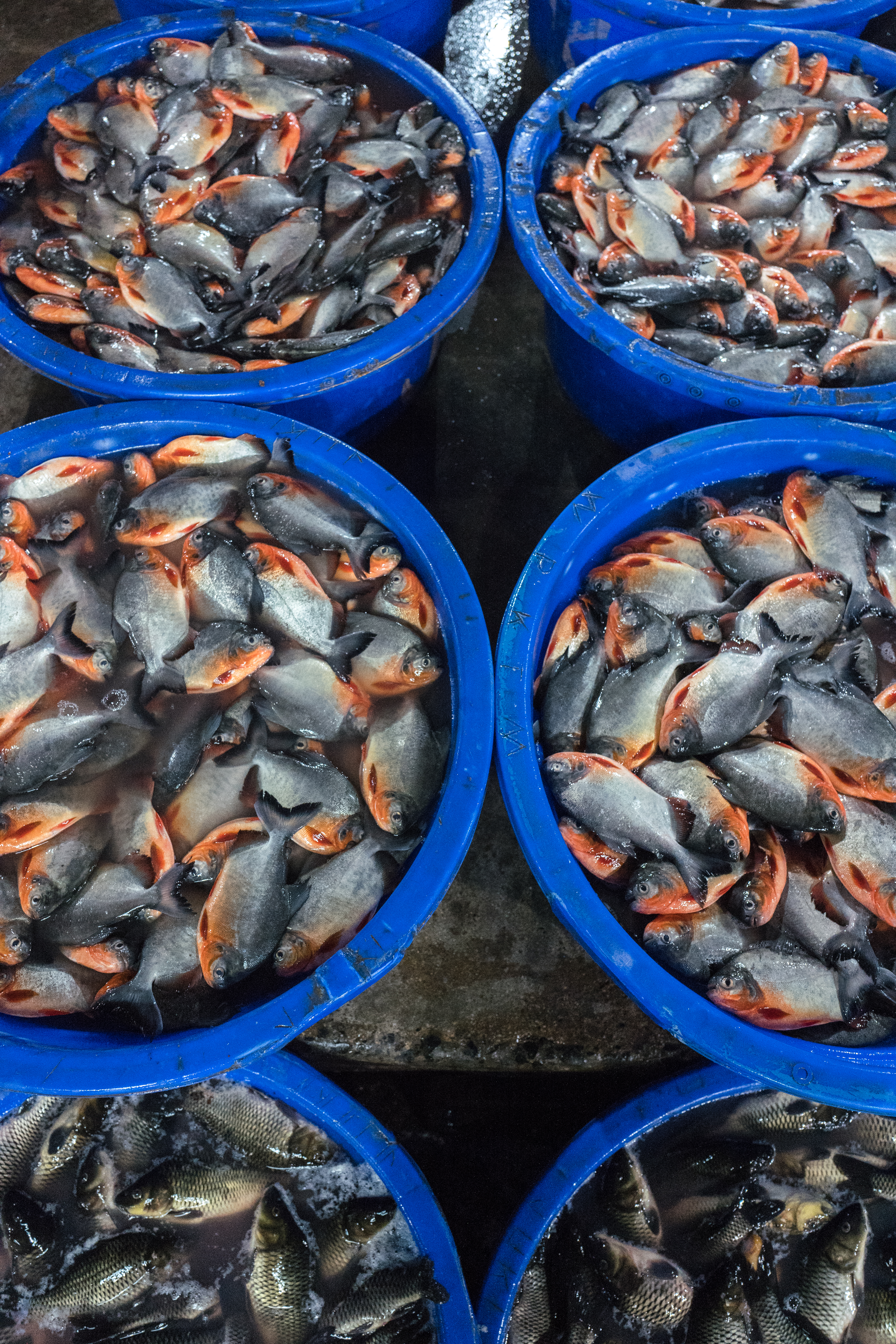 A 24-hour operation with peak hours from 8PM – midnight. Organized chaos is the layout of the large, tin-roofed hanger. People and fish are everywhere.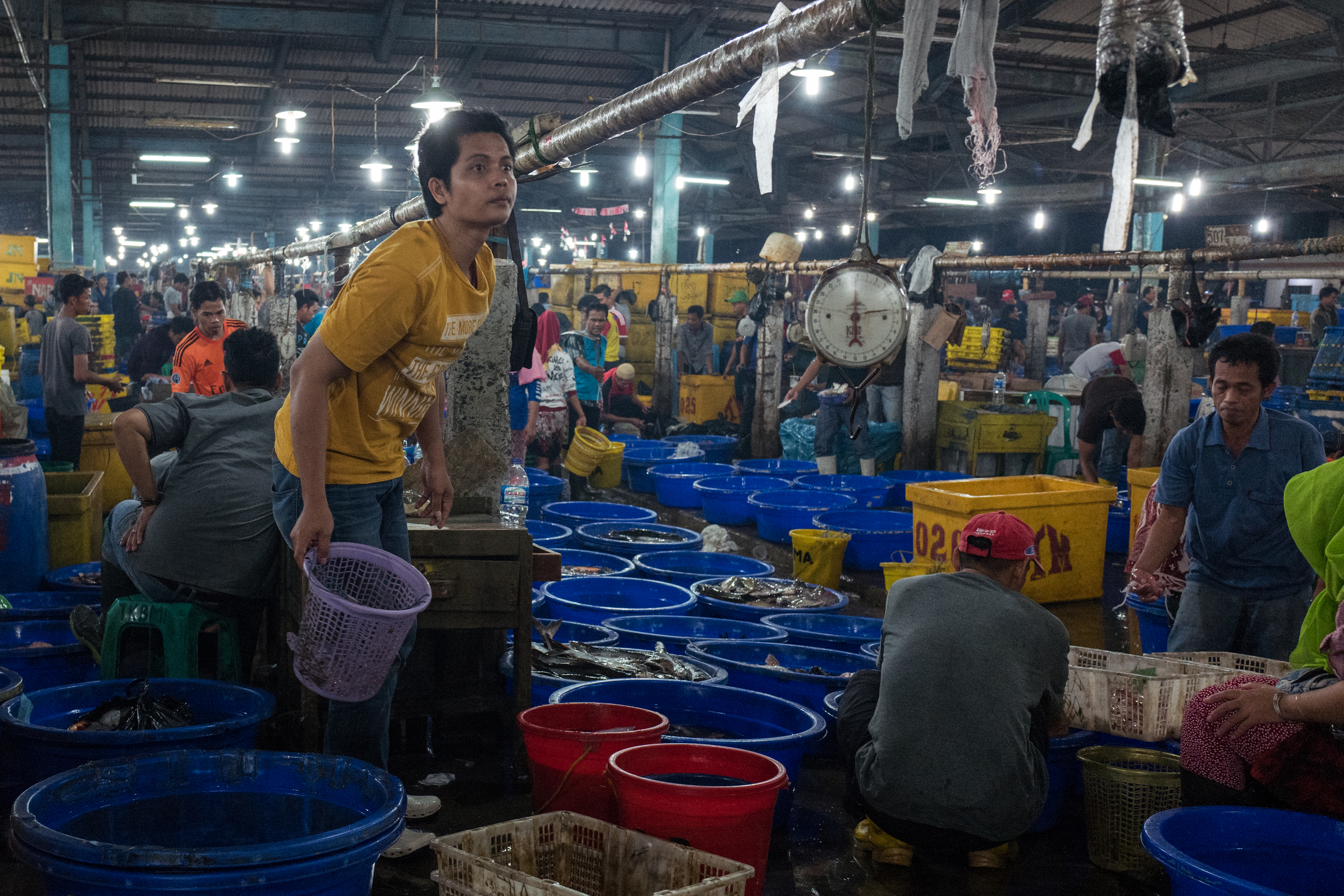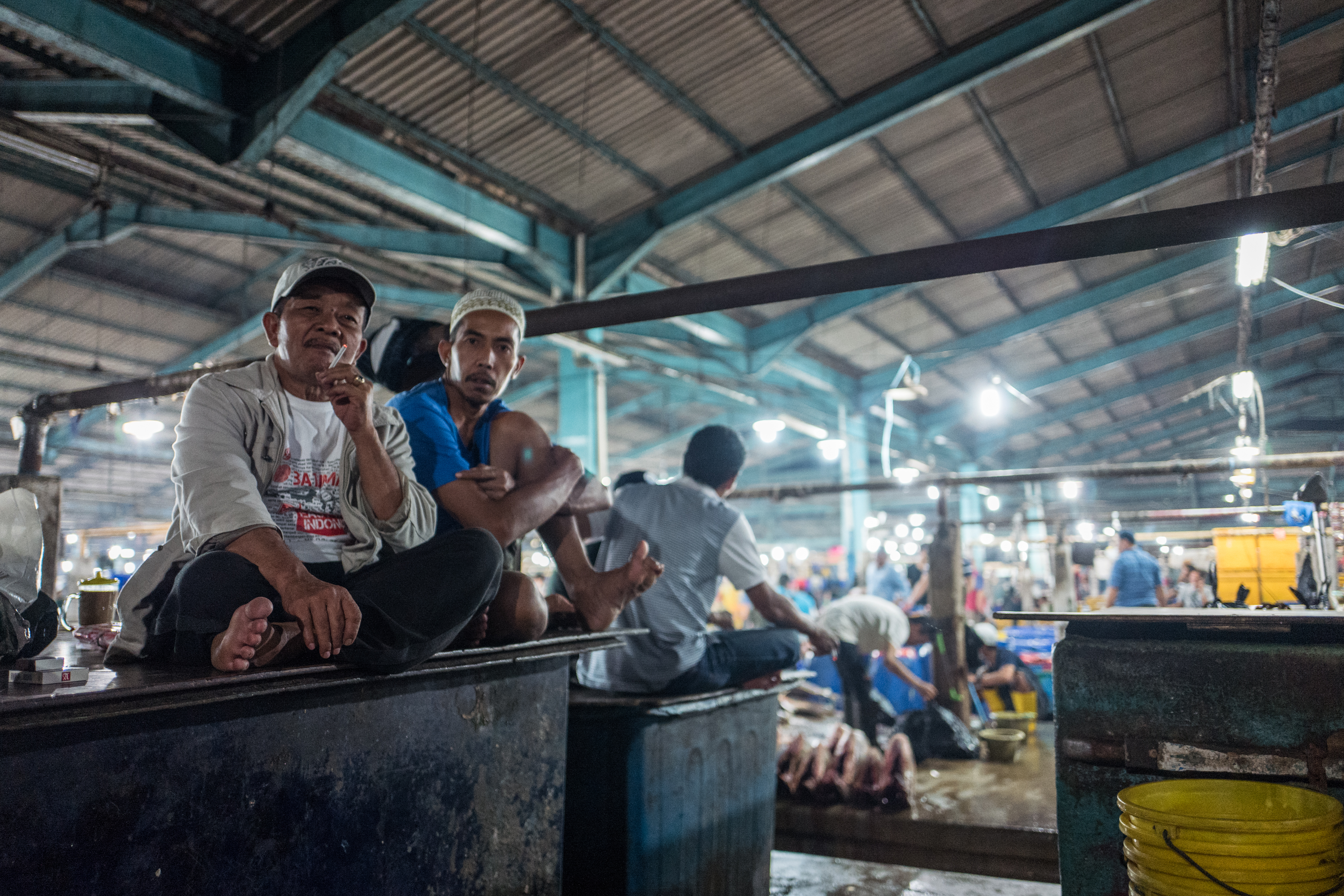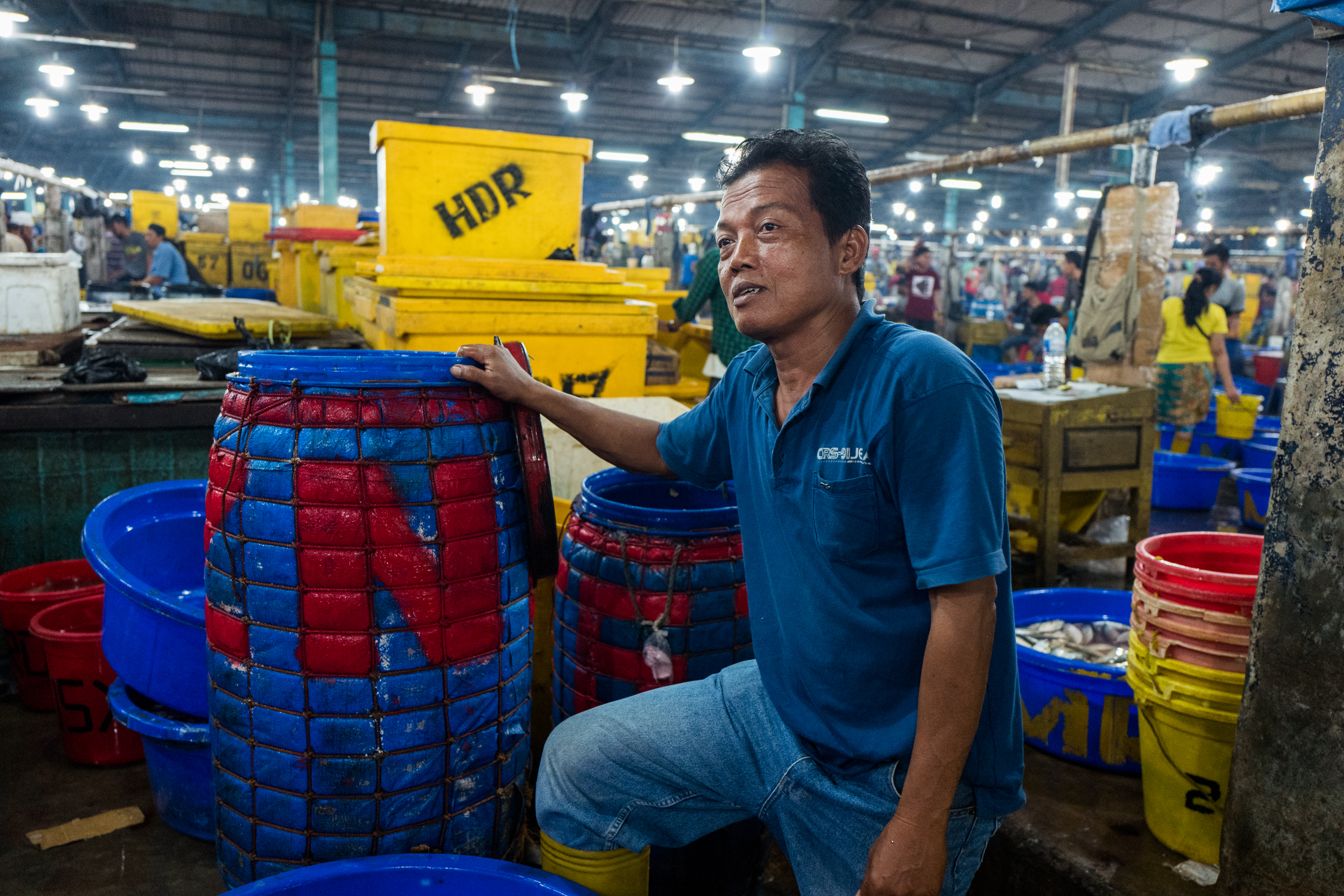 Sections of the aisles were easily a foot deep in fish juice from the uneven floors. Rubber rain boots were necessary to operate in the slippery environment. I tip-toed around in Vans sneakers and accepted my smelly fate.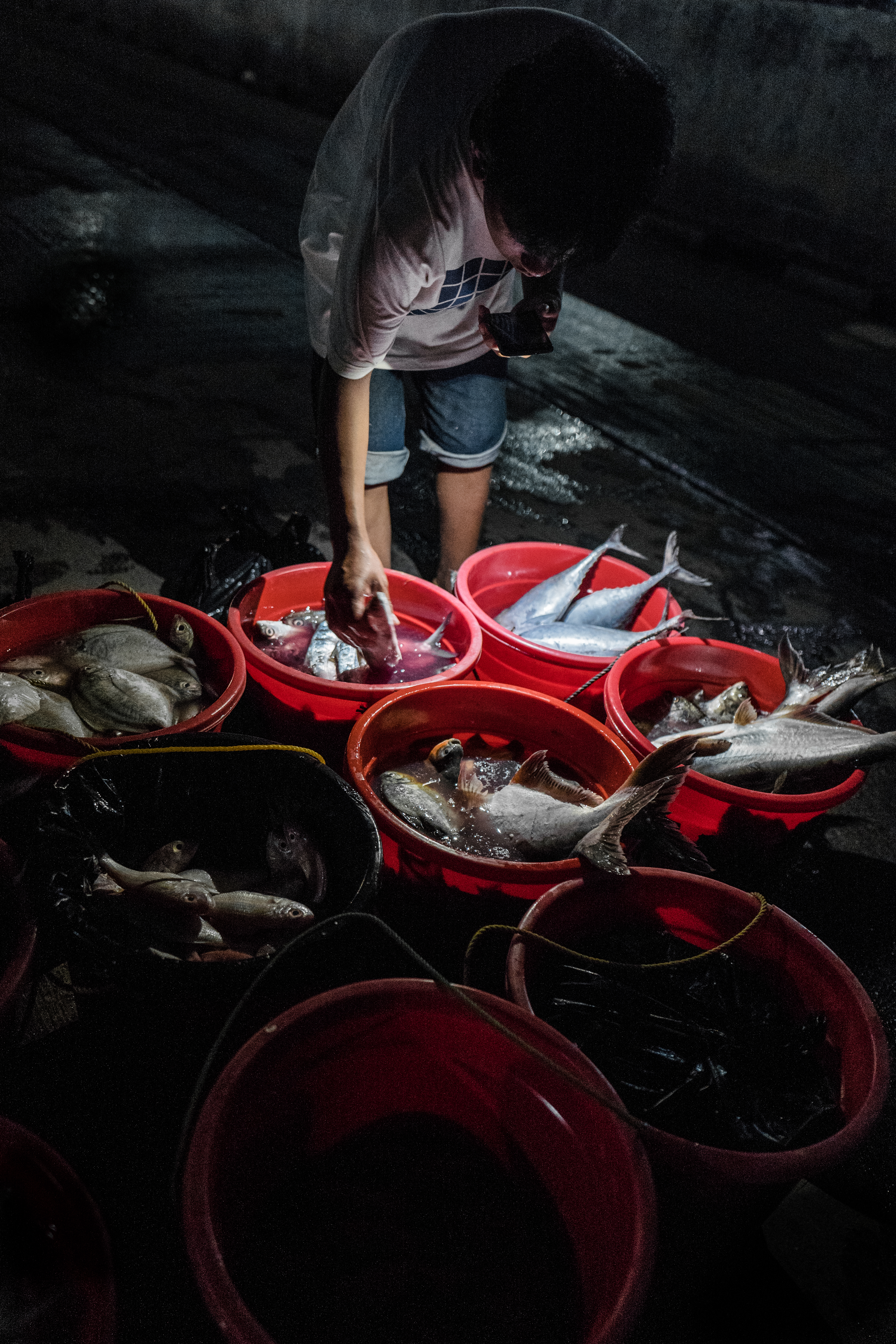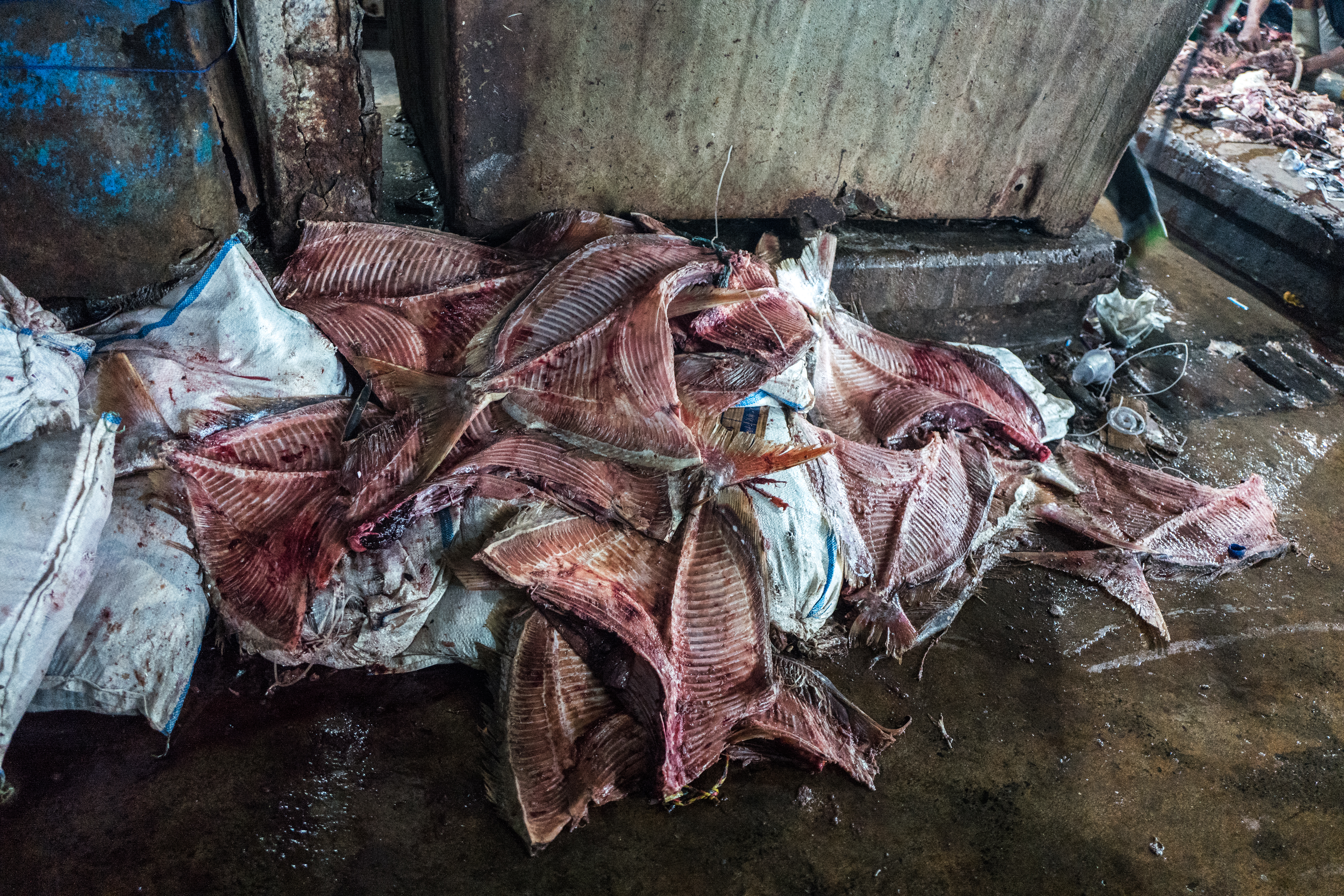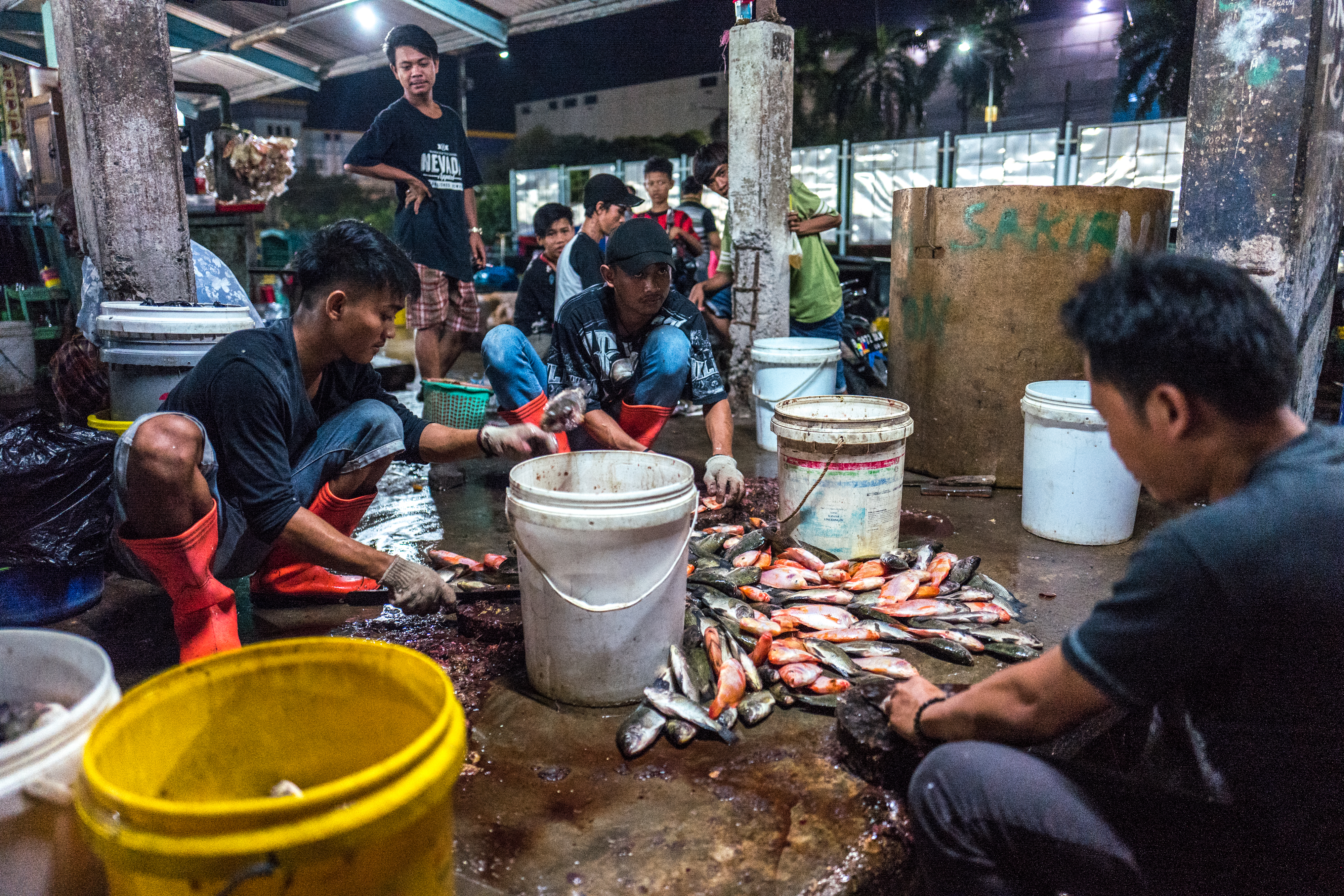 Standing in the aisles was a mistake. Men and women rush through the tiny spaces carrying buckets of fish attached to a wooden pole on their shoulders. They walk like crabs, sideways, through the hanger. Fish water sloshing out of the buckets as they turn corners with agility and speed.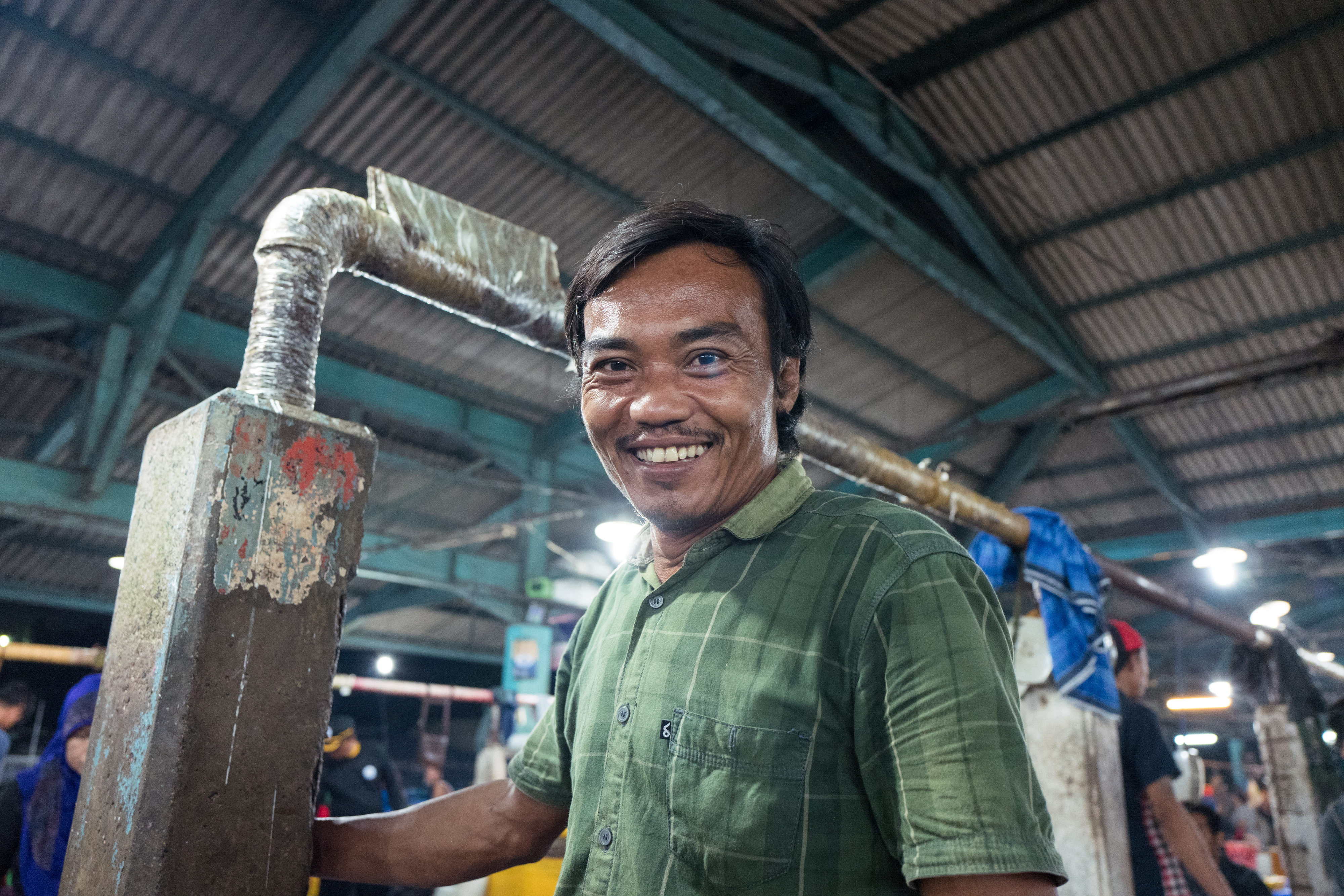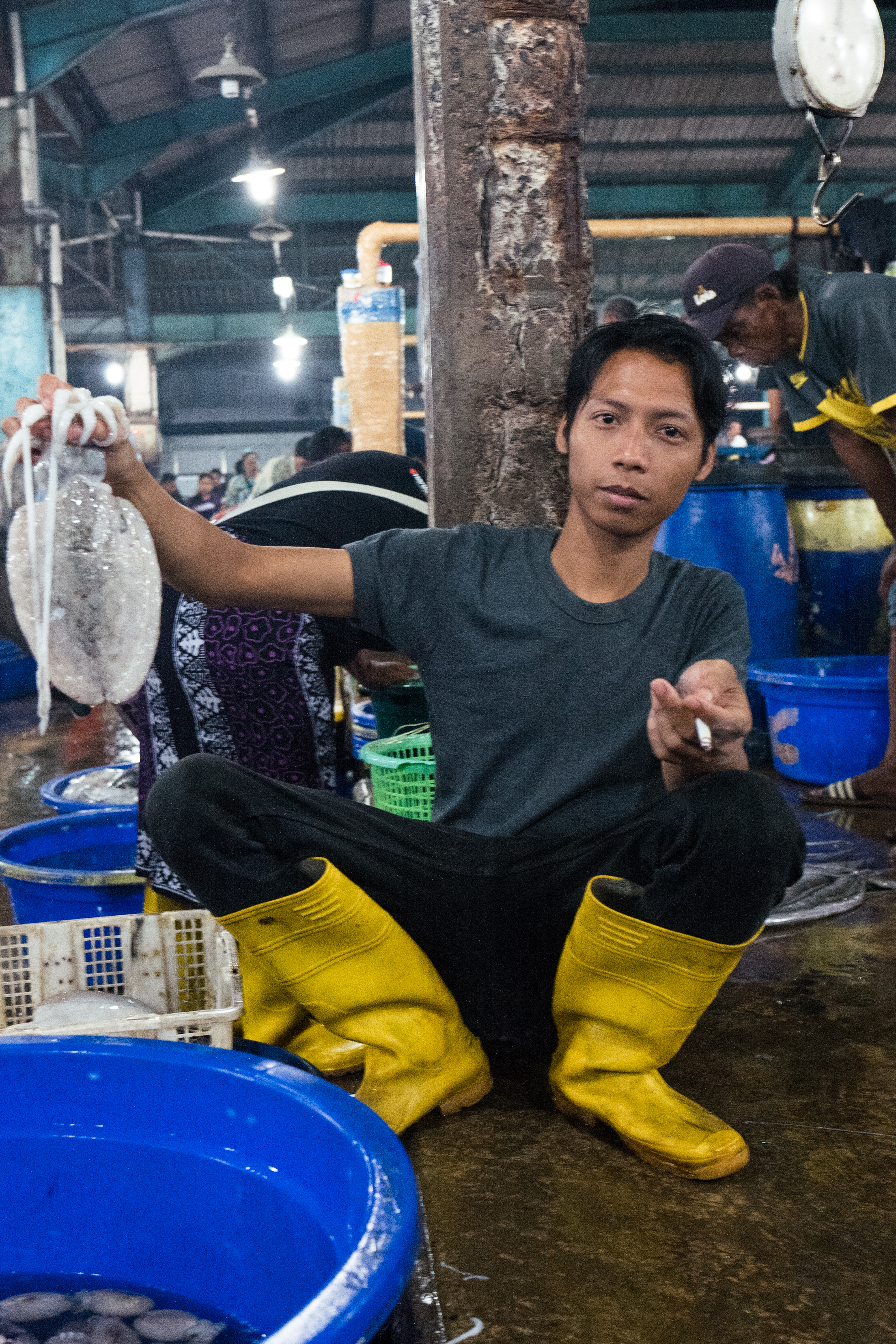 He was proud to show me the squid.
Men smoked cigarettes while gutting sea creatures. Not many women smoked. Most everybody was chatting with someone else while working.
Outside the market, people slept in the back of trucks.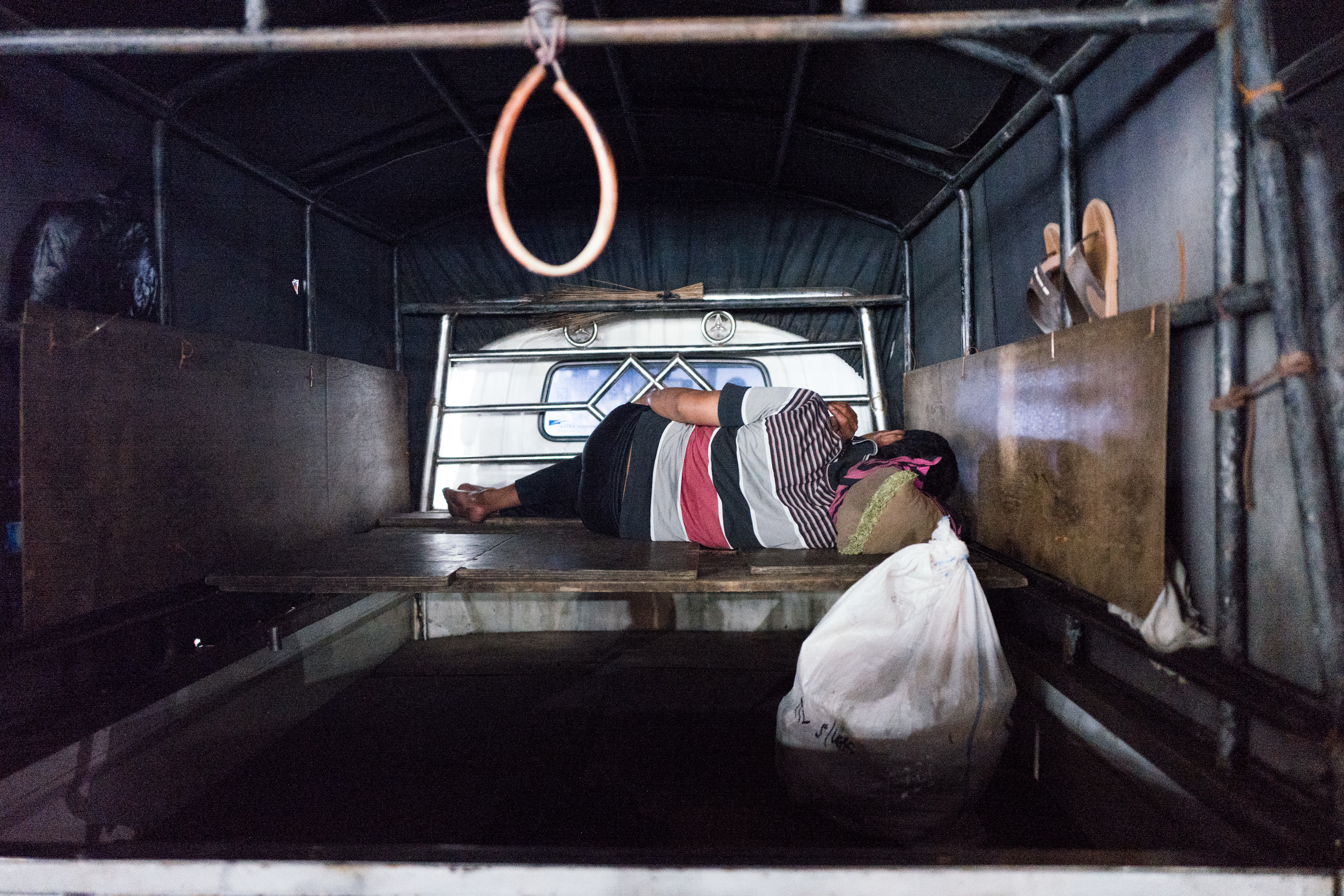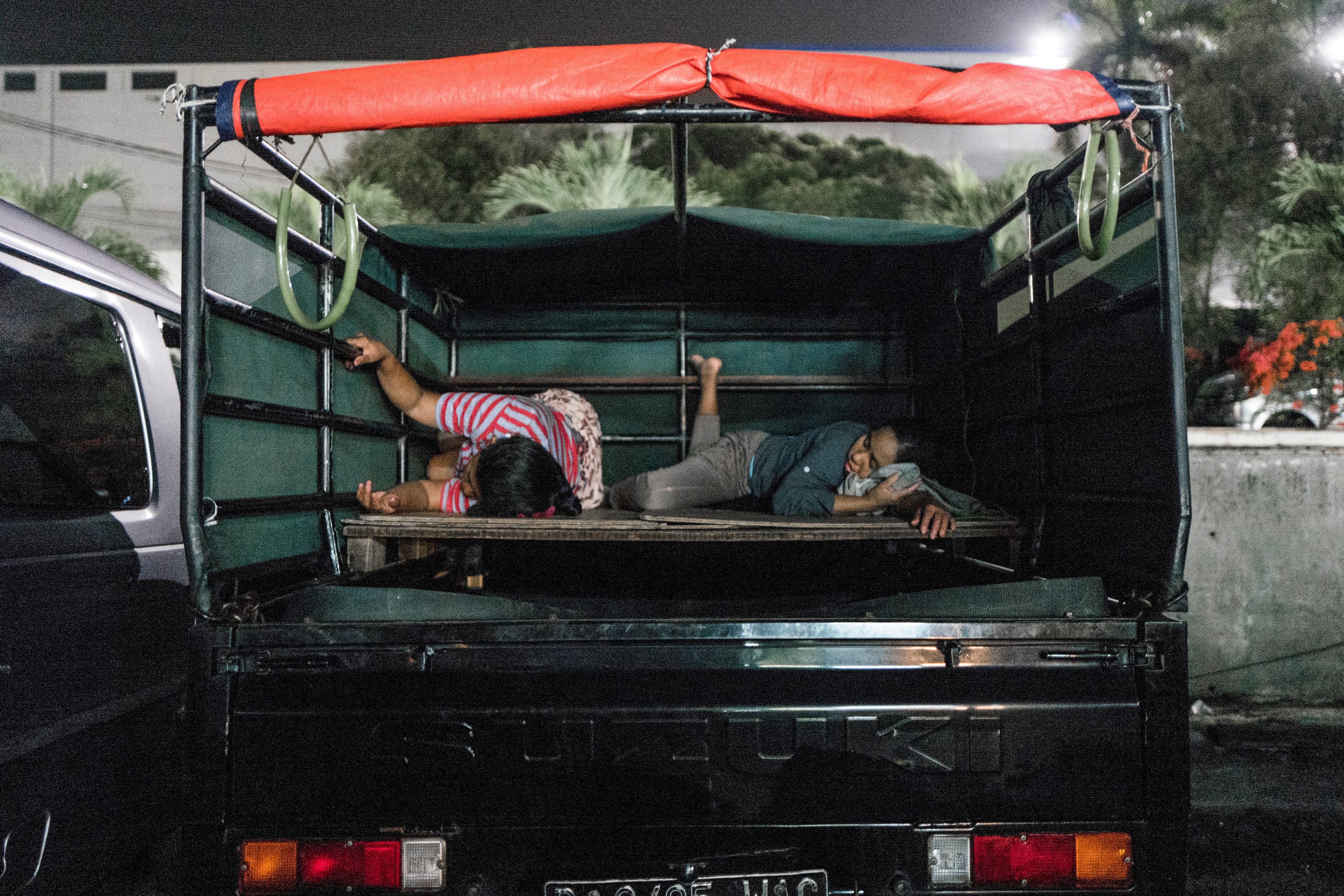 Just a couple streets from this fish market are high-end restaurants that boast about serving the freshest catch. The juxtaposition of the fancy eateries to this bustling market is a clear representation of Jakarta, where luxury is often next door to poverty, and there is not much that exists in between.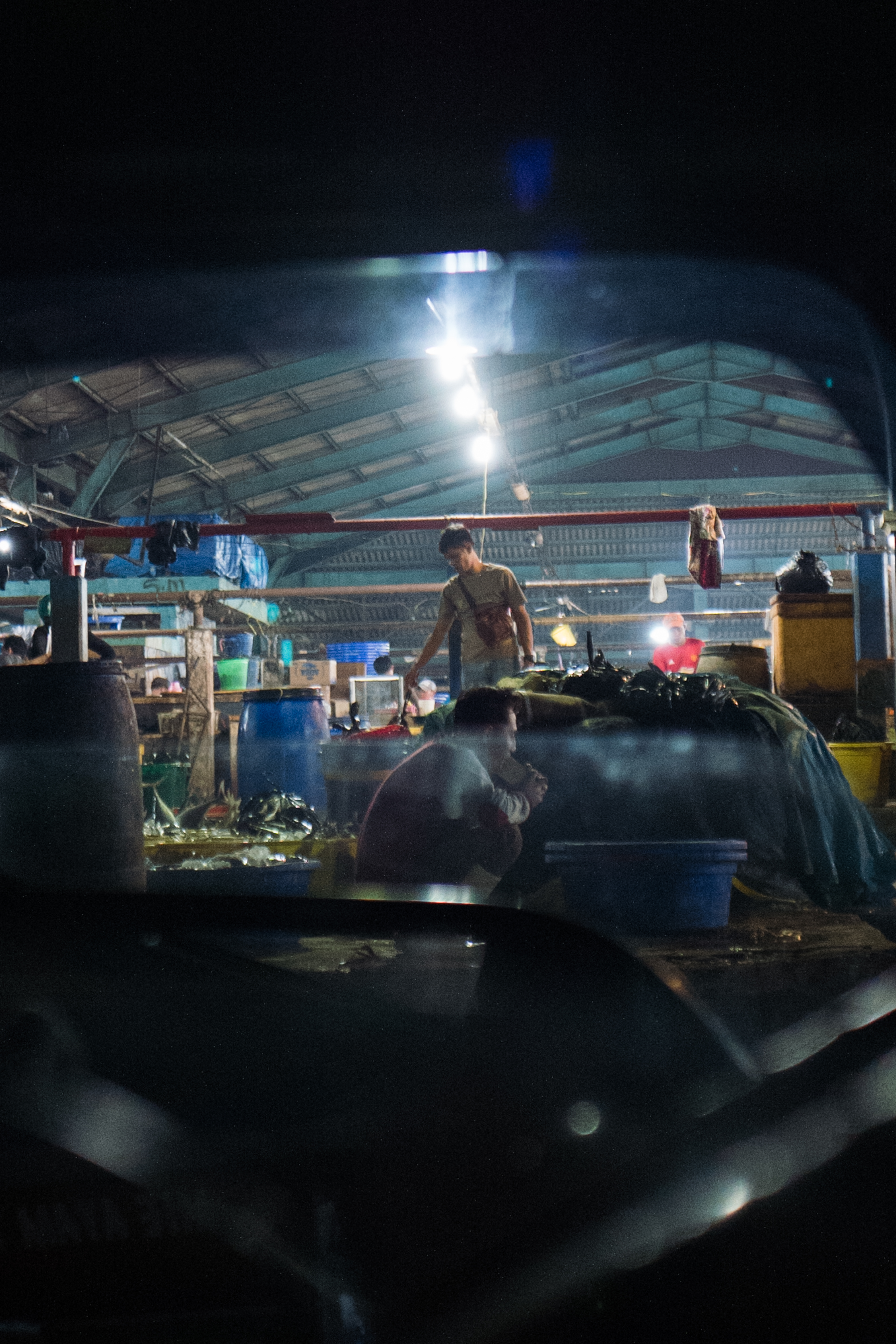 Images shot with a Leica Q. Many thanks to our friends Aurellia and Wasim for taking us on this journey!